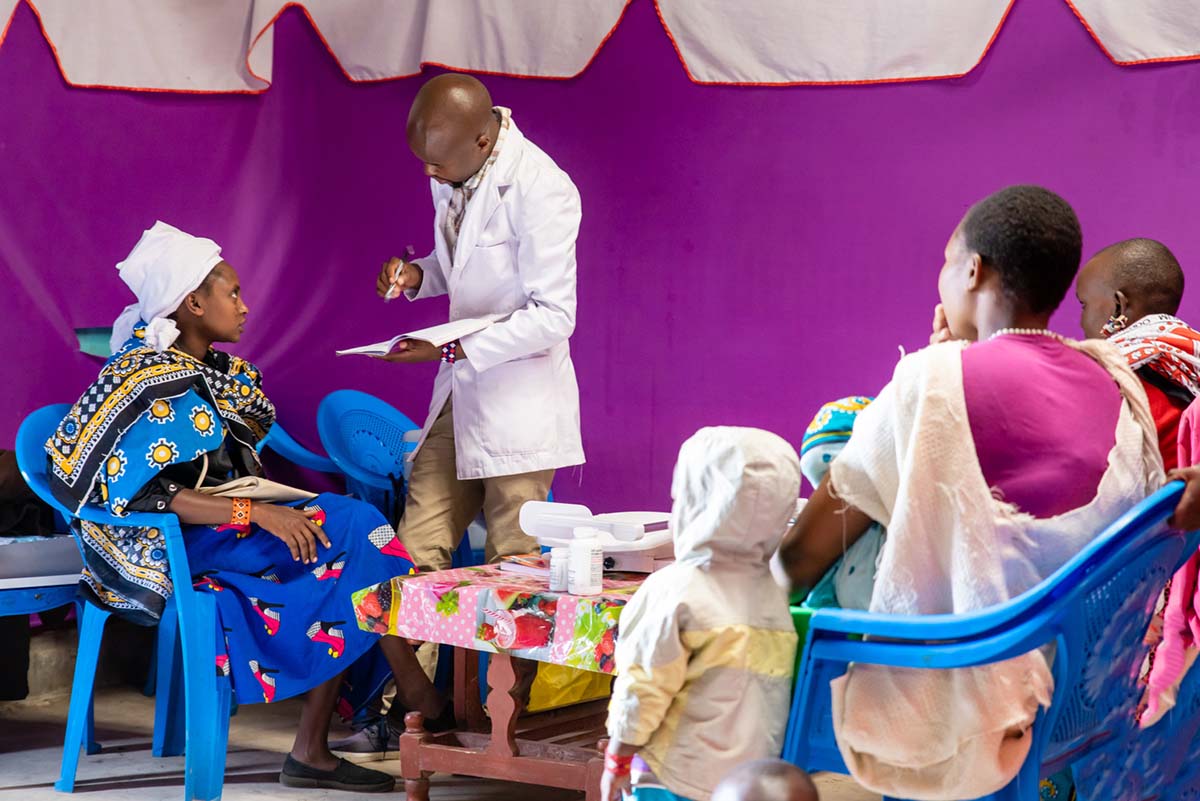 Big Life's programs in East Africa cover a wide variety of local issues, all of which ultimately support both the wildlife and community in our area of operation. Our core ethos is that if conservation supports the people, the people will support conservation. To that end, one of our lesser-known but critical areas of work is our commitment to the health of the local Maasai. Immunizations have been on everyone's mind lately, mostly due to the global pandemic from Covid-19. However, there are many other types of common diseases that we can be immunized for. In many countries around the world, these preventable and sometimes fatal diseases are being controlled and, in some instances, nearly eradicated. However, in less developed areas of the world with low access to health services, these diseases are still a threat. The World Health Organization estimates that 23 million children did not receive basic vaccines in 2021, the highest since 2009.
As part of Big Life's Community Health Program, we facilitated Ministry of Health nurses to administer 8,281 vaccines last year, and as of the end of March 2022, another 3,620 doses have already been administered. These vaccines are protecting the community from diseases such as polio, measles, tuberculosis, HPV, diphtheria, hepatitis, and tetanus to name but a few, and now the Covid-19 vaccine is also finally being rolled out in rural areas of Kenya. Being able to take a short car ride to your doctor for routine immunizations is something we should never take for granted if we have the access to it. But millions around the world do not.
We are so grateful to our partners, including CHASE Africa, who support our health programs and prevent the spread of these debilitating diseases in the Greater Amboseli ecosystem.
Photo: Jeremy Goss