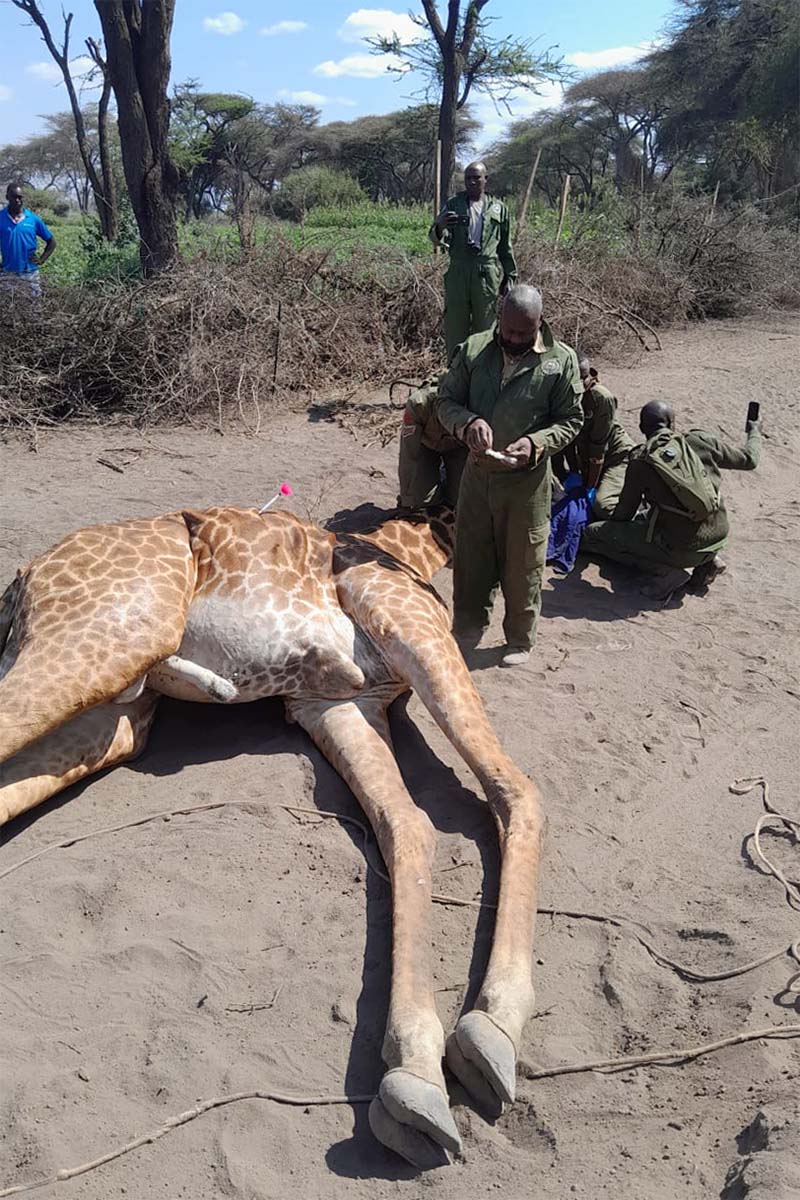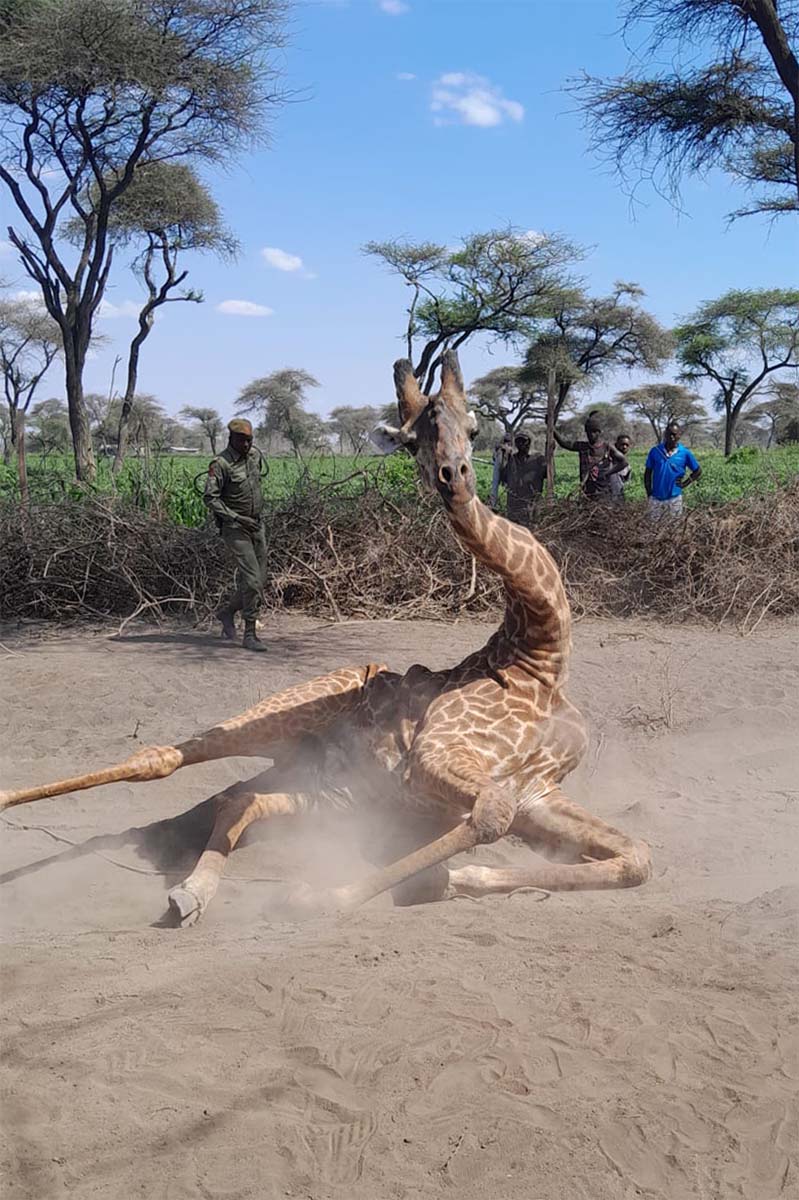 A giraffe carries no ivory, nor a horn to be ground into some entirely ineffectual traditional medicine. This most gentle of animals is simply big, and that is sadly a life-threatening trait.
Each pound of wild animal flesh has value in the commercial bushmeat market and it's a straightforward equation; the bigger the animal the more money for the poacher. Last week, Big Life rangers responded to two separate incidents involving giraffes (or twiga, in Swahili).
The first was a snare around the neck of an adult male. The giraffe had broken free of the snare, but it was tightly wound around his neck and required veterinary assistance to dart him and remove it. Thanks to the Kenya Wildlife Service (KWS) vet from Amboseli, this happened quickly and efficiently.
The second giraffe was found with a spear hanging from his side, a more dire medical situation. KWS rangers called in the Sheldrick-supported vet from Voi in Tsavo, who quickly made it over to our side of the ecosystem to treat the giraffe.
So far, both giraffes are looking good. The incidents occurred on Rombo ranch, and Big Life's rangers there will continue to monitor them to make sure they make a full recovery.

Giraffe numbers in Kenya have declined from 73,000 to 27,000 over the past three decades. However, the giraffe population in Big Life's area of operation has doubled over the past 10 years, now reaching nearly 7,000. This makes Amboseli not just a giraffe stronghold for Kenya, but a home for a significant proportion of Africa's estimated 117,000 giraffes (of all species).
This relative safety is thanks to the tireless work of Big Life's rangers, as well as our partners in the ecosystem. As we head into the worst stretch of the dry season bushmeat poaching tends to increase, and giraffes will be a primary target. Thank you for supporting our rangers, so that they can stand in the way.