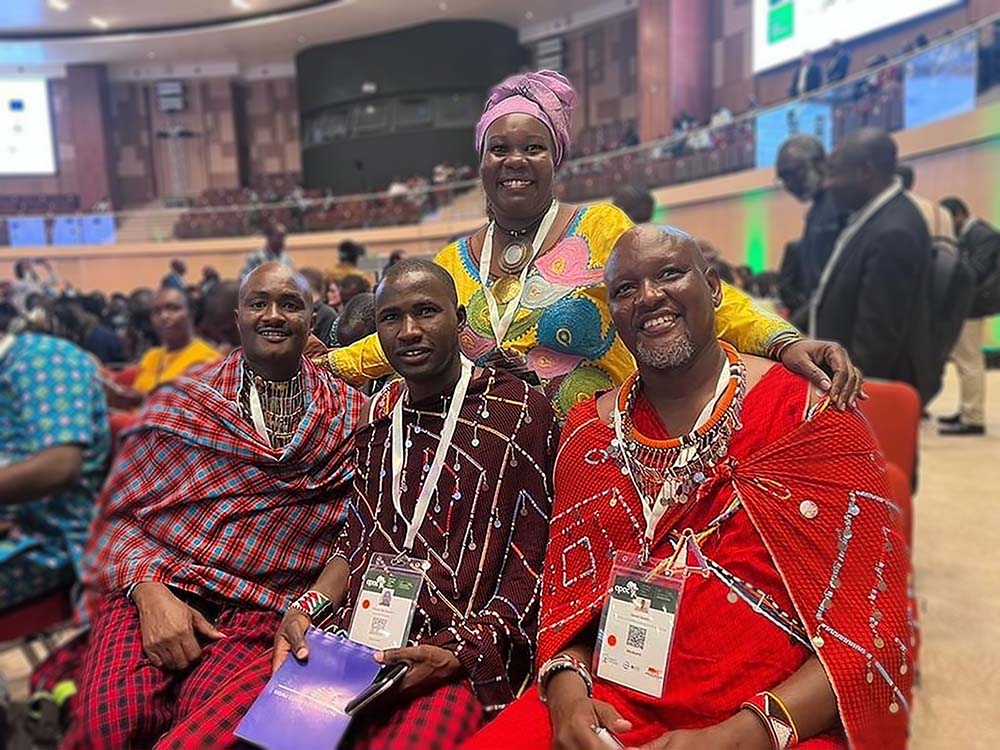 They say that talk is cheap, but it's certainly a start.
This past week thousands of delegates from across Africa were in the Rwandan capital of Kigali for the first IUCN Africa Protected Area Congress, which aimed to come up with strategies to halt the rapid decline of wildlife species and habitats in Africa's protected areas.
While many are (rightly) calling for greater investment in Africa's neglected formal protected areas, the reality is that many of these national parks and reserves will not survive as islands. Amboseli National Park is one of these; a small part of a much larger ecosystem that lives or dies as one.
Conservation success in these large-scale systems depends on the actions of the human communities who live within them, often sharing space with wildlife, so we welcome the increased focus on community participation at big international events such as this.
We are even happier to have had three Big Life staff members at the conference, (from left in the photo) Big Life's CEO Benson Leyian, Ranger section commander Daniel Popote (who won an IUCN International Ranger Award on Wednesday), and Predator Protection Program coordinator Daniel Sambu.
These staff members represented not just Big Life but their Maasai communities, as well as our partners, World Land Trust, IUCN, and the Kenya Wildlife Conservancies Association, who supported their attendance.
We are rushing towards an extremely uncomfortable and uncertain future as a species, and we really only have one lifeboat. That lifeboat is called NATURE, and Africa has an opportunity to lead the way in keeping her afloat. We're working to do just that here in Amboseli, and hope that this conference will galvanize similar action across the continent.
Photo thanks to our partners at Conservation Alliance of Kenya, represented at the conference by Dr. Winnie Kiiru who is also pictured here.