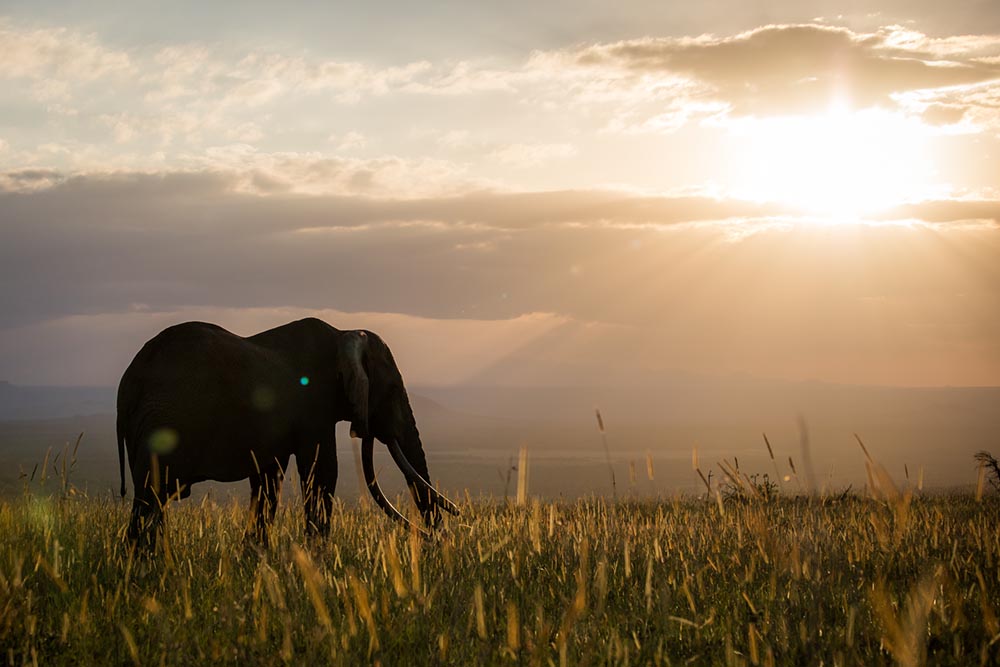 The year was 2009, and the experts were worried.
"This could be the tipping point," wrote Iain Douglas-Hamilton of Save the Elephants.
"It is a really big issue… this is the beginning," said Cynthia Moss of the Amboseli Trust for Elephants.
How right they both turned out to be. Over the next three years, an estimated 100,000 elephants were killed for their ivory, driven by demand that was sparked by a one-off international sale of ivory stockpiles in 2008. 10% of Africa's elephant population would be poached in 2011 alone.
The previous year, in 2008, Amboseli Trust for Elephants had started noticing that ivory was disappearing from elephant carcasses in the ecosystem. In 2009, they counted 17 confirmed poaching deaths, and there were doubtless more that went unrecorded in the remote corners of the ecosystem.
Igor, the elephant in Nick Brandt's stunning photograph featured in Big Life's logo, was one of these tragic early poaching deaths. This rapid increase in elephant poaching spurred the creation of Big Life Foundation in 2010, and the funding that followed was used for the rapid expansion of the community ranger network that had been previously established by the Maasailand Preservation Trust (MPT). The two organizations merged soon after, expanding MPT's area of operation to become the first organization with coordinated cross-border anti-poaching operations, and have operated as Big Life Foundation ever since.
It's been just over a decade since those first-poached carcasses started appearing across Amboseli, and today we have something exciting to report: ZERO confirmed cases of elephant poaching in Big Life's area of operation in 2019.
There are, of course, many supporters and partners who have contributed to this outcome, including importantly the Kenya Wildlife Service (KWS), and we thank ALL of you. Most of all, we thank the Big Life rangers and the communities that they represent, whose participation in and support for conservation initiatives has been instrumental.
This is a time to celebrate a huge success that is the result of so much hard work, but we cannot, and will not, sit back and relax. Information gathered by Big Life's intelligence unit resulted in the confiscation of over 700 kg (more than 1,500 lbs) of ivory across southern Kenya in 2019. Although not in our area of operation, elephants are still being poached somewhere, and ivory is still being traded. We have work to do yet.
Across the Greater Amboseli ecosystem, we must make sure that the lid on poaching stays tightly shut, while putting more effort than ever into conserving the space that elephants and other animals need to survive, and still supporting the people who live alongside them.
Photo: Jeremy Goss