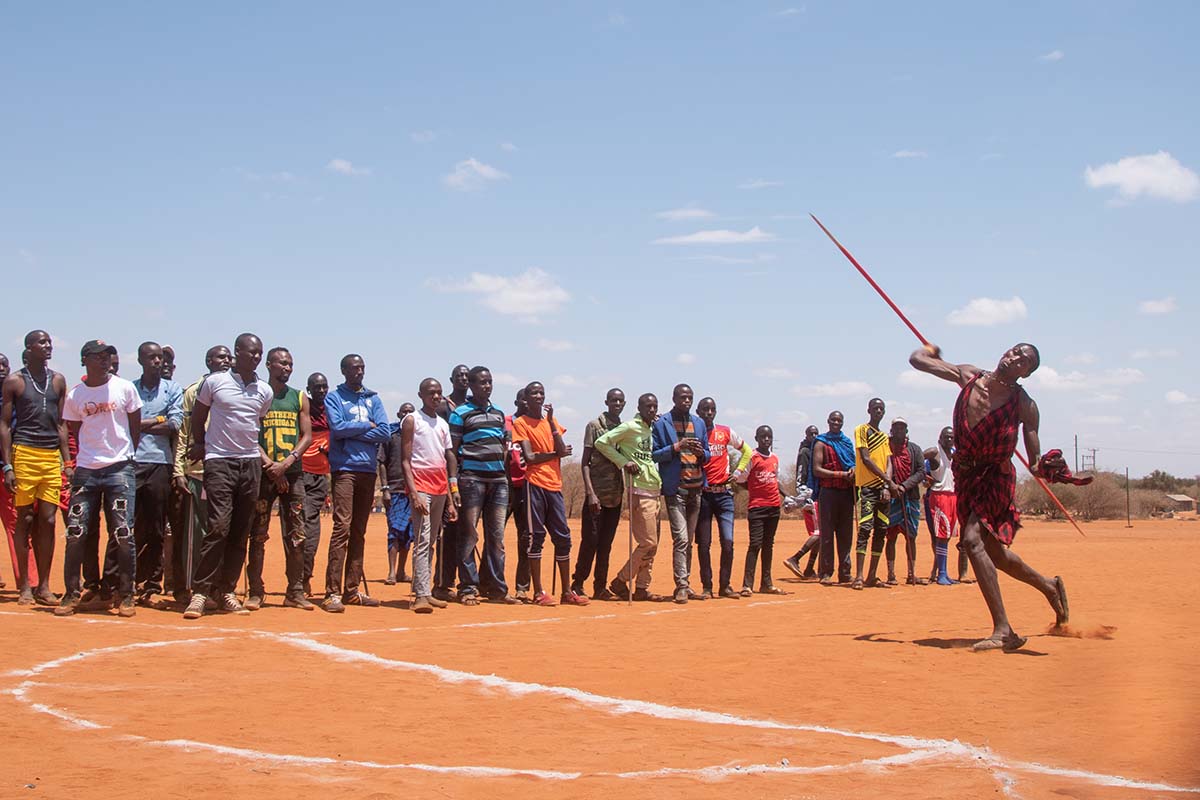 While the past month has been extremely difficult for both the people and wildlife here in Amboseli, there have been brief interludes of fun. Over the past four Saturdays, several locations across Big Life's area of operation have provided a stage for some serious competition between group ranch teams as they jump, run, and throw for potential glory in the upcoming Maasai Olympics Finals, scheduled for December.
Each event has been hotly contested, perhaps even more so than previously as the prize money for a placed finish can make an enormous difference to those whose livelihoods are stretched to the limit because of this drought. It has also meant that attendance, although still good, has been impacted, as many spectators have not been able to attend, instead needing to tend to their livestock or unable to afford the journey.
While men are traditionally the only competitors in the regionals, the greatest excitement in last weekend's event on Eselengei occurred when women insisted on also having a go at throwing the rungu. Clucking and shimmering in their brightly colored shawls, they had some success at hitting the target, causing considerable entertainment for everyone.
We are desperately hoping the rains will offer some relief for the entire ecosystem soon so that the Finals can be properly attended and celebrated by everyone.
The Maasai Olympics would not be possible without our generous partners and sponsors including: National Geographic Society's Big Cats Initiative, the Disney Conservation Fund, Chester Zoo, and Play for Nature / Parc Animalier d'Auvergne.
Photo: Josh Clay