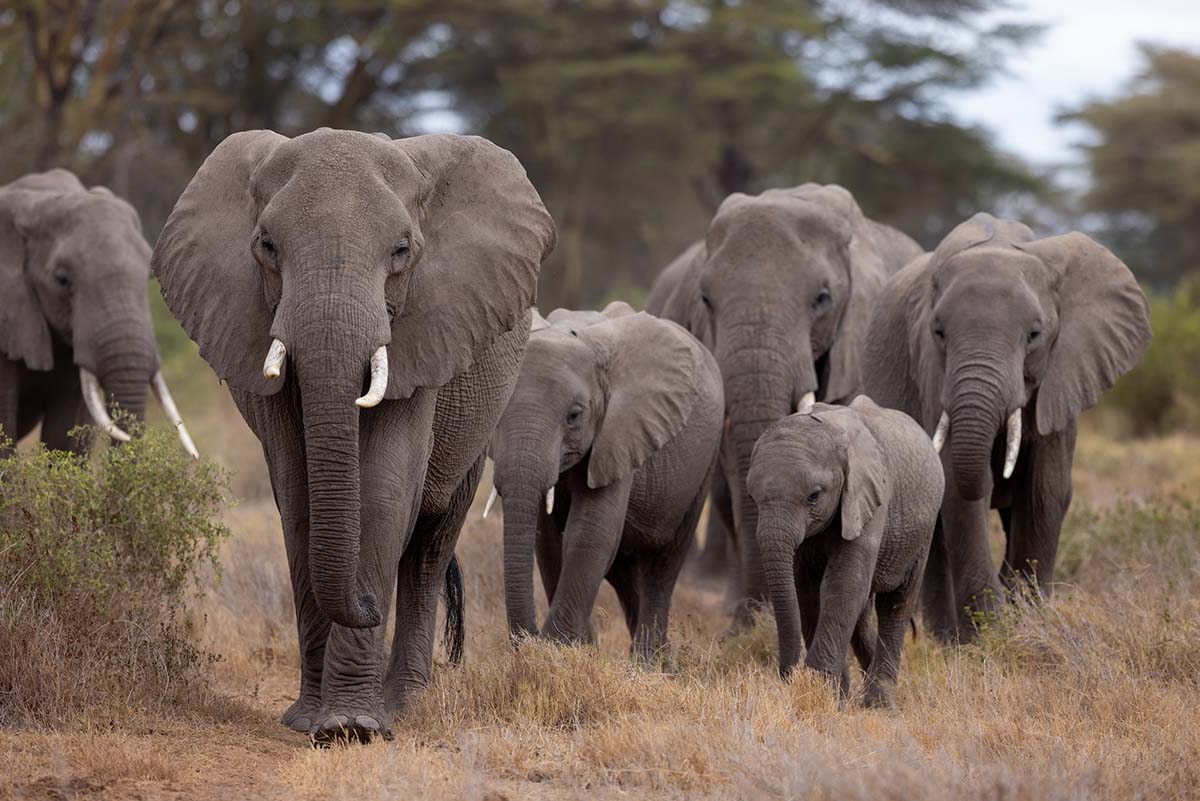 Where human development spreads along roads and other lines of infrastructure, it chokes ancient wildlife movements. But in Amboseli there are still gateways connecting the various sides of the ecosystem - these are the keys to wildlife movement.
Nowhere is this starker than in the Kimana Wildlife Corridor, which connects Amboseli National Park to Kimana Sanctuary and beyond to the Chyulu Hills and Tsavo. At one point this corridor funnels through a tiny pinch point that is only 85m wide and 800m long. If that small gap closes, it's the end of this important corridor. It's that simple, and that fragile.
So we are beyond excited to announce that Big Life has agreed on conservation easements with the owners of the two pieces of land in this pinch point of the Kimana corridor, and with two other landowners at the point where it narrows on the western side. Three of these agreements will be for 50 years, while the fourth is for 25.
Easements are written into the title deeds and have stronger legal backing than land leases, and we can be absolutely sure that this land will stay wild for this extended period. Easements cannot be lifted prior to expiry without mutual agreement of both parties, providing the highest level of protection.
While Big Life continues to react to immediate threats, the current drought and its impact being foremost on our minds, the future of this ecosystem depends on our ability to protect the land and habitat. We believe that this is best done through partnerships with its traditional owners.
Everyone wins with these deals. The landowners still own their land and have willingly signed the agreements for financial benefit, and everyone can sleep easier at night, knowing that this set of important keys is now safe for the next 50 years.
Photo: Jeremy Goss