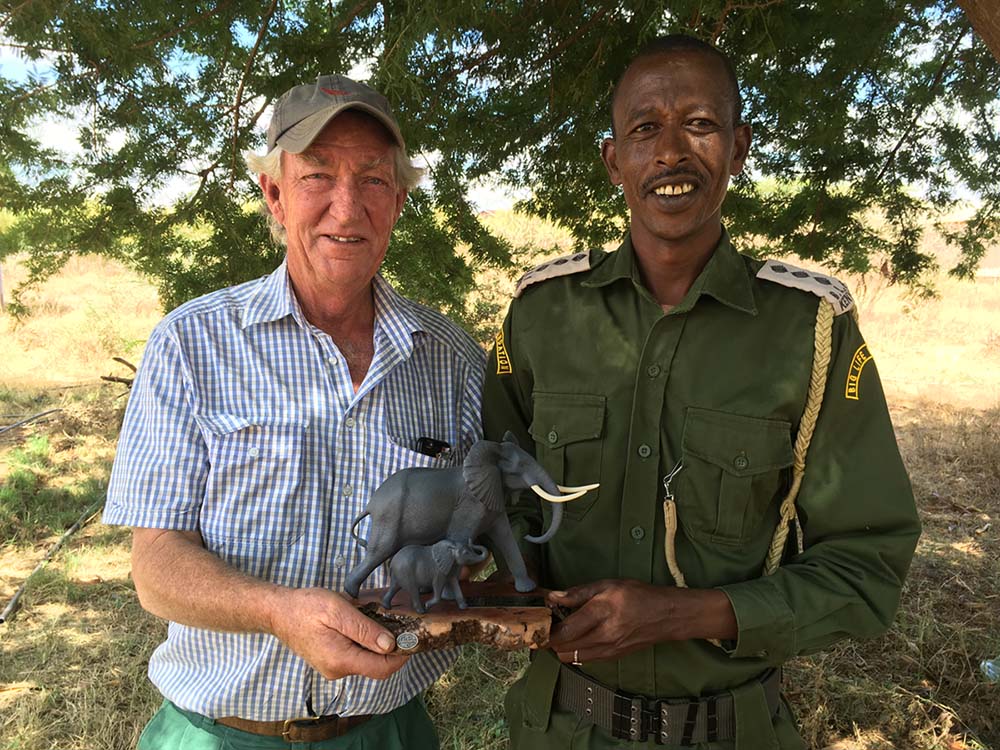 Conservation efforts for an entire country like Kenya are not fulfilled by one group or person alone. It takes many people and organizations with a shared vision and active collaboration to make long-term wildlife and habitat protection work successful. In Kenya, this work is led by the Kenya Wildlife Service (KWS), the government entity that conserves and manages Kenya's wildlife, and an important partner of Big Life Foundation.
Big Life has over 450 field staff, including 342 trained community rangers, but there are 6 that have earned a special designation from KWS: Honorary Warden.
Candidates are selected after a rigorous selection process in the conservation area that the individual actively works in. Honorary wardens have several important roles and duties depending on their own individual skillset. Typically, this includes assistance with wildlife security, problematic animal management, conservation education, community engagement, wildlife translocation, wildlife census, species and ecosystem management, and fire management in protected areas.
It is no surprise that with decades of experience and relationships with the local community, that Big Life's co-founder Richard Bonham has been an honorary warden for decades. KWS turns to him when needed, and he actively participates in operations that require input for official legislation. Richard was also chairman of the honorary wardens for the conservation area in which Big Life operates, the KWS's Southern Conservation Area.
There are an additional five honorary wardens at Big Life, including: Chief Operating Officer Craig Millar, Commanding Officer (and Disney Conservation Hero) Francis Legei, Operation Commander James Kupere, Operation Commander Kasaine Nkurupe, and the most recent honorary warden, Daniel Ole Sambu, our Predator Protection Program Coordinator.
We are so proud of these individuals that are deserving of this recognition as conservation leaders in our area of operation.
(Pictured is Big Life Commanding Officer Francis Legei presenting Big Life Co-founder Richard Bonham a Clark R. Bavin Wildlife Law Enforcement Award.)