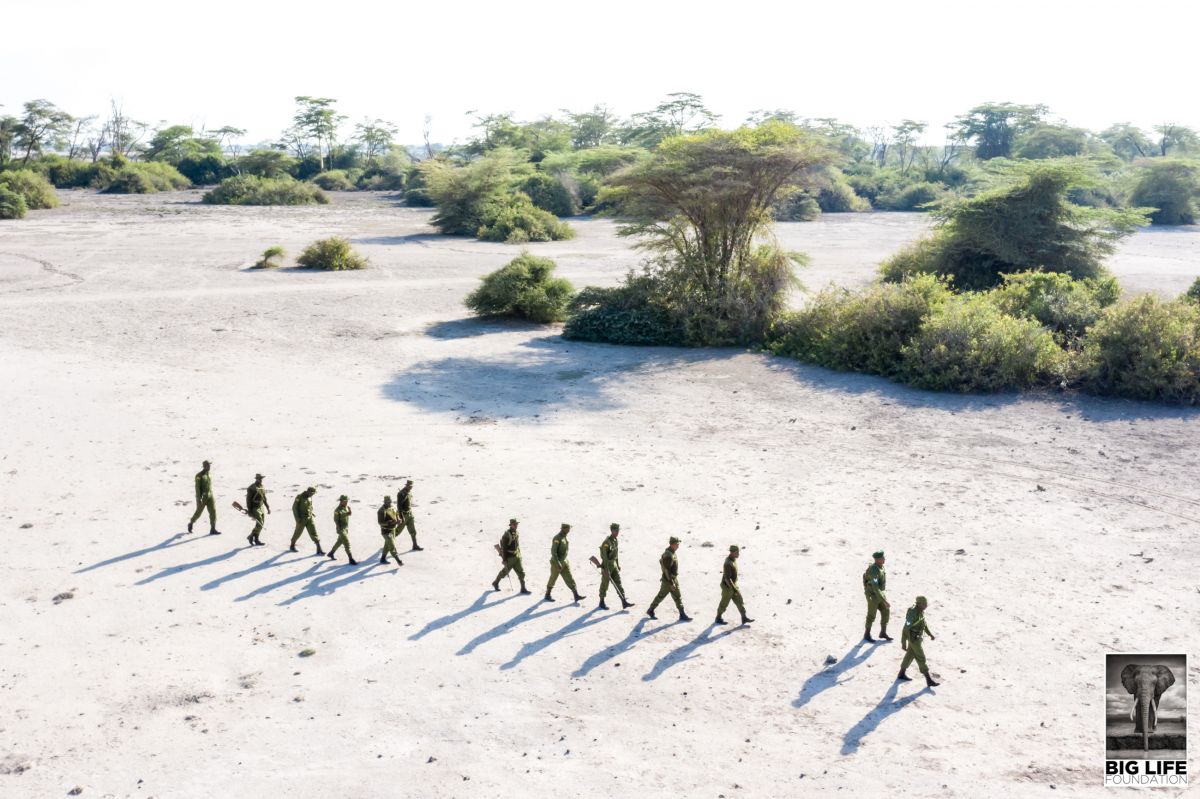 Our conservation work cannot be put on hold, or done remotely.
While the world battles to get to grips with the spread of COVID-19, and society shuts down to limit the damage caused, at Big Life we are making our own preparations. We must maintain our presence and conservation action in the field, or else risk reversing years of gains.
As such, all Big Life rangers will remain at their field outposts, as will all the staff actively working to mitigate human-wildlife conflict in our area of operation. We are taking all steps to ensure that this work continues safely and in line with government directives, and does not contribute to the spread of the virus in any way. All administrative staff that can work remotely will do so, and continue to contribute to the day-to-day running of Big Life.
The economic impacts of the virus have already been severe, and we are expecting to have a harder time meeting our fundraising target for 2020. Across Kenya, the pressure to reduce employees, particularly in wildlife-related sectors such as tourism, will be high. For now, we are doing what we can to keep all of our staff employed, and maintain the community benefits that we provide.
Big Life programs that involve a high level of social interaction have of course been affected. Schools are closed for the moment, and all education outreach is on hold. The same applies to Big Life's support for mobile clinics, which involve large congregations of people and are not safe to continue until this crisis has been mitigated. Tryouts and regional tournaments for the forthcoming Maasai Olympics will also be delayed.
There are no reported cases of COVID-19 in the human population of Amboseli at this time, but Maasai communities are highly vulnerable. Daily life here involves extraordinarily high levels of social interaction, including large groups of people living together, often with poor personal hygiene practices. Through our healthcare program, we are working with the Kenyan Ministry of Health, exploring ways to support communities in the areas where we work.
Our thoughts are with everyone in the world that is being affected by this upheaval. It is a particularly important time to stay connected, while staying separated. We will continue to keep you all updated on the situation in Greater Amboseli as this saga unfolds.