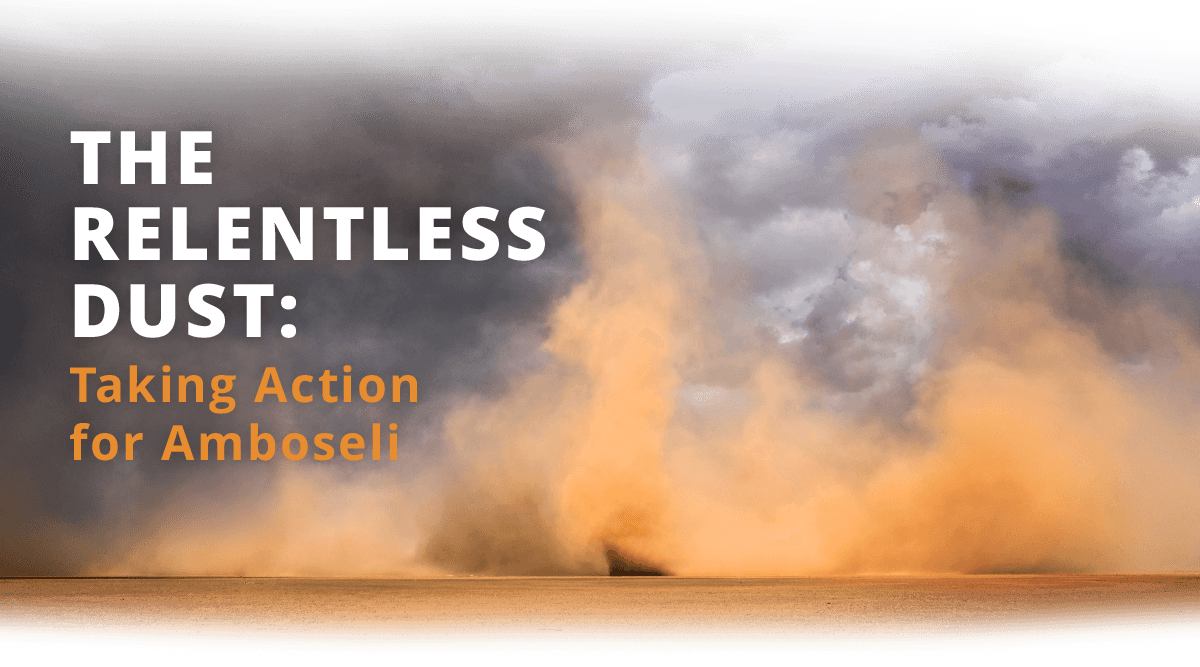 After a while, you get used to the dust. In your hair, your eyes, your home.
But what I will never get used to is the smell. Flying low to survey the situation, it even cuts through the petrol fumes in the 206: the smell of death.
In the beginning, the oldest and youngest animals succumbed to the worsening conditions. The livestock were hit next. As the days and weeks roll on, the plains animals are weakening— zebra, wildebeest, impala. So are giraffe, and even elephants.
But today, at long last, we have a reason for hope: the short rains have arrived in some parts of the ecosystem. While this is cause for celebration, it is not nearly enough to end the relentless dust, and if we don't receive more we will be in continued trouble. The meteorological forecast is mixed, suggesting that the situation could get better or become more desperate. Time will tell.
In the meantime, desperation comes in many forms, but hunger is the central driver. Many of the local Maasai people are still unable to provide a proper meal for themselves, their children, or their dwindling livestock. Wildlife populations are equally impacted; the grasses they rely on for food have all been consumed and will take time to recover, even if the short rains hold.
Here's what's driving me forward: the last time we saw a drought this severe was in 2009, before Big Life Foundation was formed. At the time, poaching was still rampant in the ecosystem. Wildlife populations were already heavily depleted, and 60-70% of herbivore populations were lost to drought, but their numbers weren't necessarily strong to begin with.
Since then, thanks to our rangers, our ecosystem partners, and you—our generous donors—we've gotten the poaching situation under control, and wildlife populations have had a chance to recover. According to Amboseli Conservation Project, wildlife numbers have never been higher since the counts began in the 1970s. In the past decade, giraffe numbers have quadrupled, and there are 10 times as many lions. There were more elephants recorded in the ecosystem this past year than in the last 50 years, passing the 2,000 mark.
We've also secured more habitat for the abundant wildlife, protecting migratory corridors and signing conservation leases with the local community to ensure that open grasslands stay open.
And we've done all of it while supporting the local community through education and healthcare initiatives that have helped to create a stronger ecosystem that is more resilient in the face of challenges.
So, yes, this drought has been devastating. But we're in a much stronger position today than we were in 2009. We know we will endure this trial and recover again.
In the meantime, we're not sitting idly by.
The obvious first intervention was to protect the most vulnerable in the community and make sure the children were being fed. Thanks to generous donors, we've been providing daily school lunches to 29,000 children across the ecosystem.
We also established a community work program which has paid over 48,000 working-days to date, mainly for women who undertake jobs to benefit the local environment and help feed their families. These two interventions have lessened some impacts of the drought.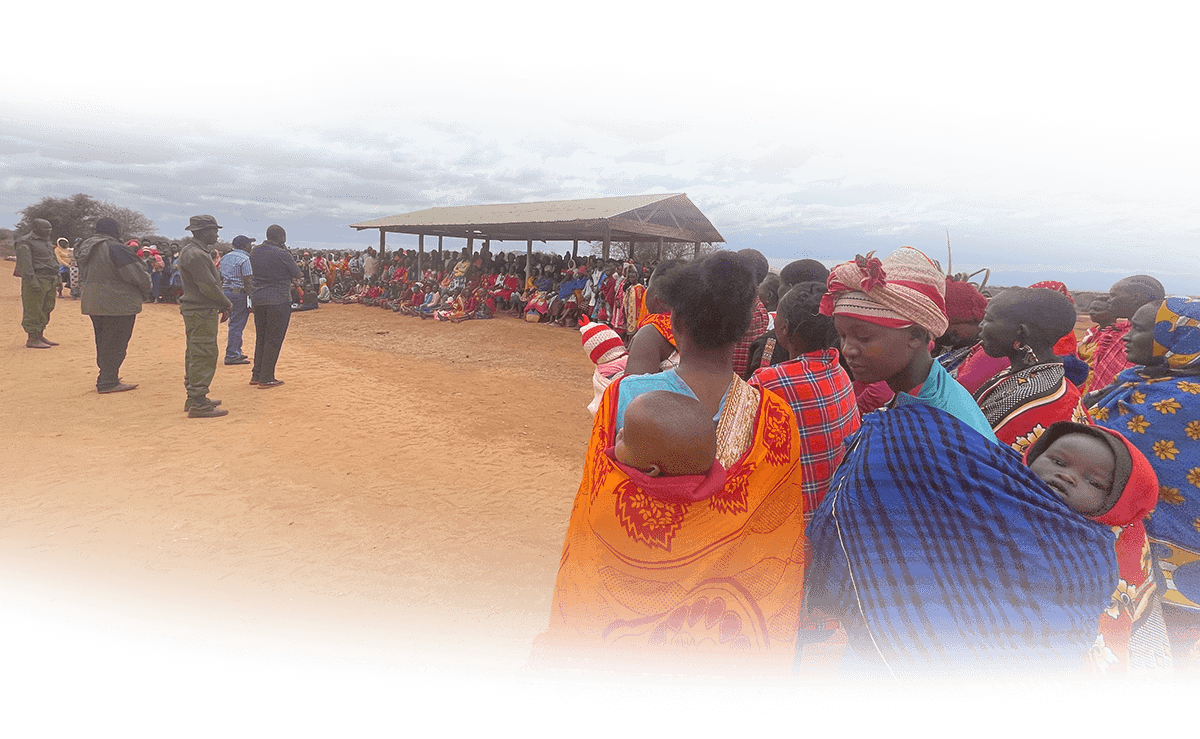 On the wildlife side, it's more complicated.
While droughts are natural in East Africa, the severity we're seeing now is not: climate change and livestock over-grazing have made this drought more destructive than those of the past. But interfering too heavily can cause unforeseen problems down the line, so interventions need to be done strategically.
To help, we've been pumping water into remote areas where there is still food to be found for animals, to alleviate the stress of long, forced marches between pasture and water. In areas where there's water, but no grass left for grazing, we're putting out hay and feed pellets to support the most threatened species like oryx, buffalo, wart hog, and hartebeest. And since weakened livestock are easy pickings for predators like lions, we've increased our predator compensation threshold for local Maasai herders to help prevent retaliatory lion hunts.
I didn't think it was possible, but I'm more proud of our rangers by the moment. From fighting multiple wildfires in the Chyulu Hills to stopping an escalation of bushmeat poaching, they are undertaking some seriously hard work and saving wildlife by the hundreds while they're at it.
And even though the rains have started to fall, it will be months before the grasses recover. There will likely be flooding and erosion before any seeds can take root and grow. The rain is a welcome, but dangerous, relief, with its own set of initial challenges. The ramifications of this environmental crisis will last for months.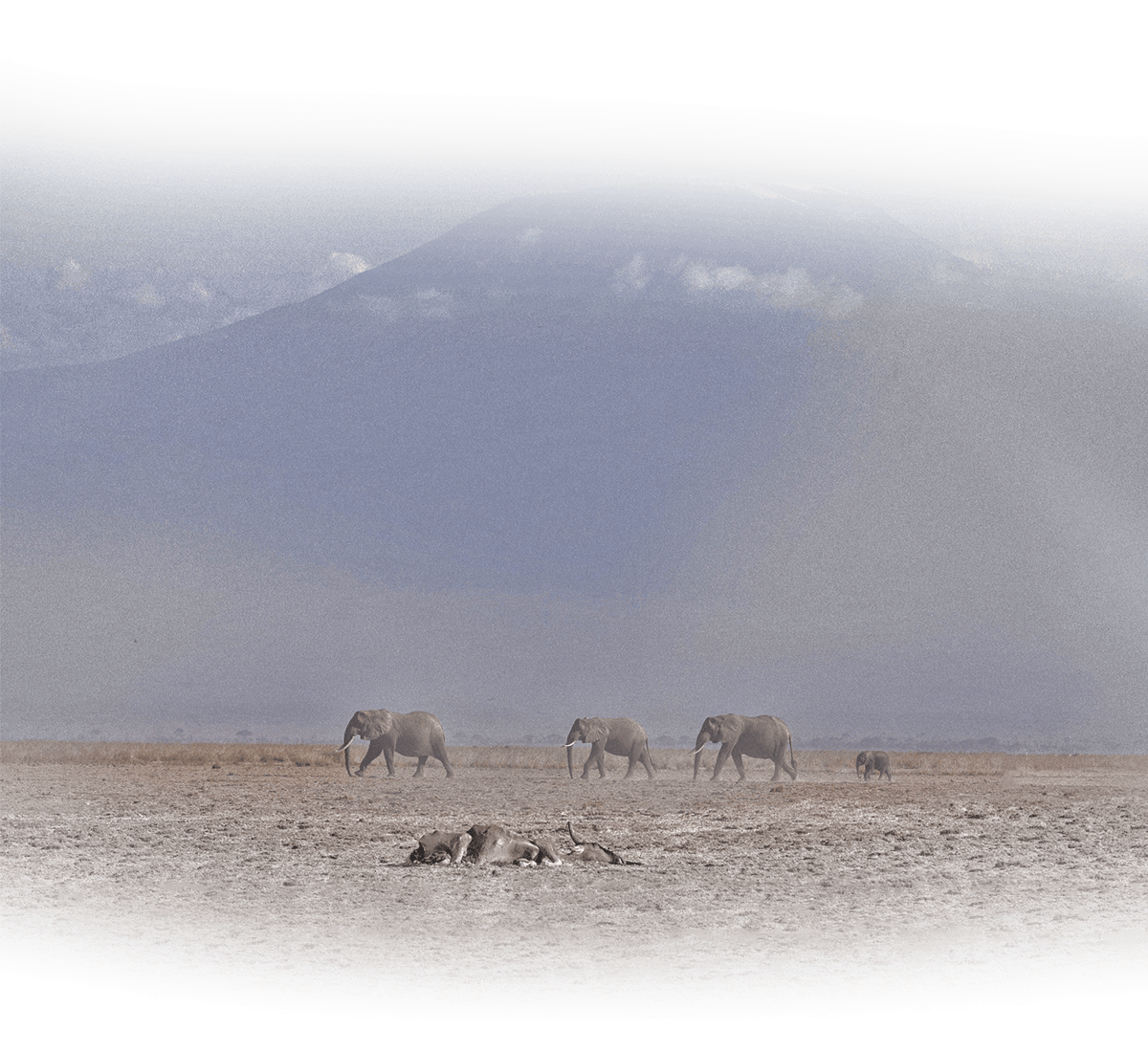 All of this critical work comes at a cost, and we need your support to keep our rangers in the field protecting wildlife, our teams securing habitat, and our local communities supported.
Even more devastating, the drought is happening at a time when inflation has caused costs to skyrocket. The cost of ranger food rations has increased 55%. Fuel for ranger patrols is up 40%. Predator Compensation Fund payouts are 65% over budget. This means unless donations continue to come in the door, Big Life will be forced to make some hard decisions about what we prioritize.
Please help us get the ecosystem through this drought with a truly life-saving donation today. Any amount helps.
I can't thank you enough for your support.
Richard Bonham
Co-Founder, Big Life Kenya
PS - There are many ways to support Big Life, including gifts of stock.
DOUBLE YOUR IMPACT - DONATE TODAY!