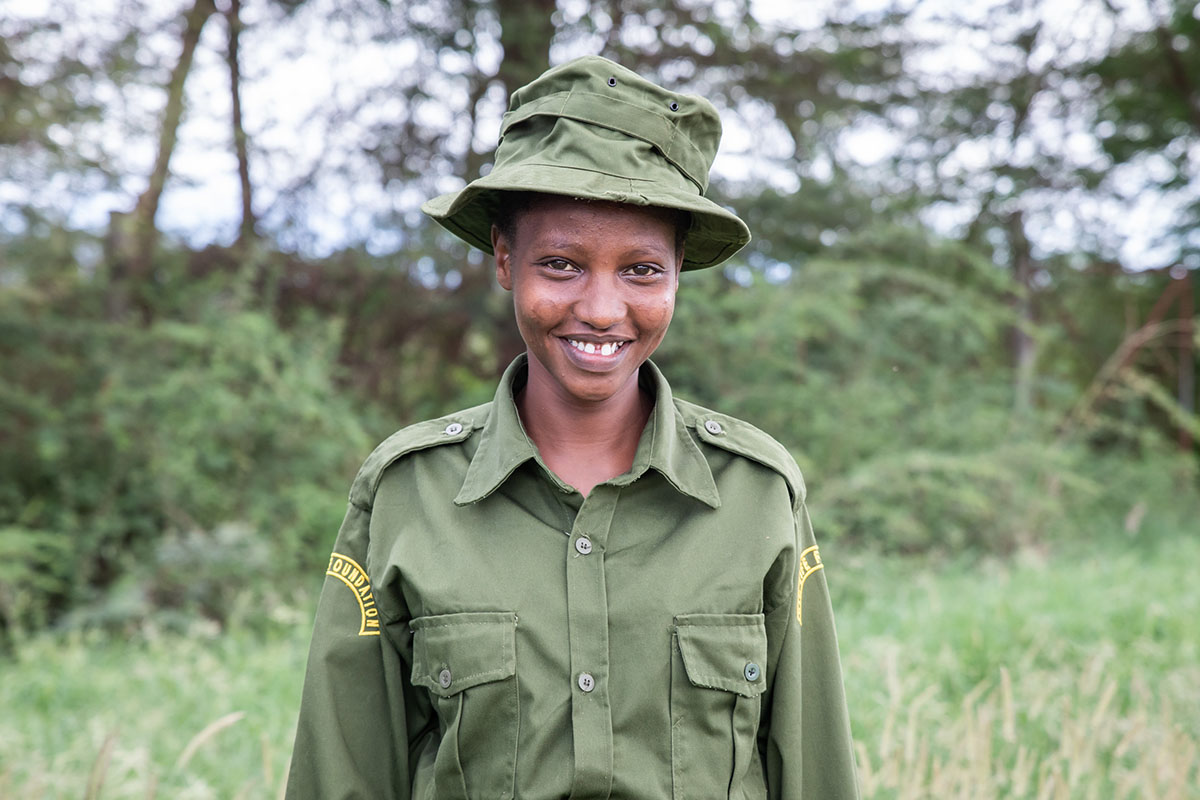 Big Life currently has 10 female rangers and one of them is Constable Susan Manyanga Lemomo. Like most of Big Life's rangers, Susan is Maasai. She is also a mother of three and was part of Big Life's first cohort of female rangers three years ago.
Susan grew up near Amboseli National Park and as a child she frequently encountered wildlife while playing in the bush or while helping her brothers tend to their parent's livestock. Becoming a ranger has given her the chance to protect the wildlife she has come to love. Like many of us, Susan has a soft spot for elephants because of the way elephant family members look after each other.
In a typical day, Susan will patrol 18 or more miles on foot while looking for snares, injured wildlife, charcoal burning and illegal deforestation. Her team rests during the afternoon when the sun is hottest, and then in the evenings she'll find the tallest hill in the area to continue looking out for any signs of poaching or illegal activity.
At night, when elephants raid community farms, Susan and her team will respond to drive the elephants back towards conservancies or protected areas.
Susan is also a skillful interlocutor when conflict situations arise. She recently went with two other rangers to investigate a report of a cow being killed by a lion. The herder was furious and accused Susan and the other rangers of sending the lion to kill his cows, waving at her violently with his spear. But Susan remained calm. She assured the man that Big Life would compensate him for his lost cow, underlining how it was impossible that anyone had sent the lion, and reminded him that if he attacked her, he would go to prison. Her calmness and diplomacy helped to diffuse the situation.
Asante Sana to Susan and all of our rangers for staying calm under pressure and getting the job done.
Support rangers like Susan by becoming a monthly donor and joining our Ranger Club. All Ranger Club members receive special perks, including 20% off Big-Life-branded merchandise in Big Life's e-store. New Ranger Club members, or existing members who increase their giving amount, will be entered to win select items from our e-store weekly throughout July.