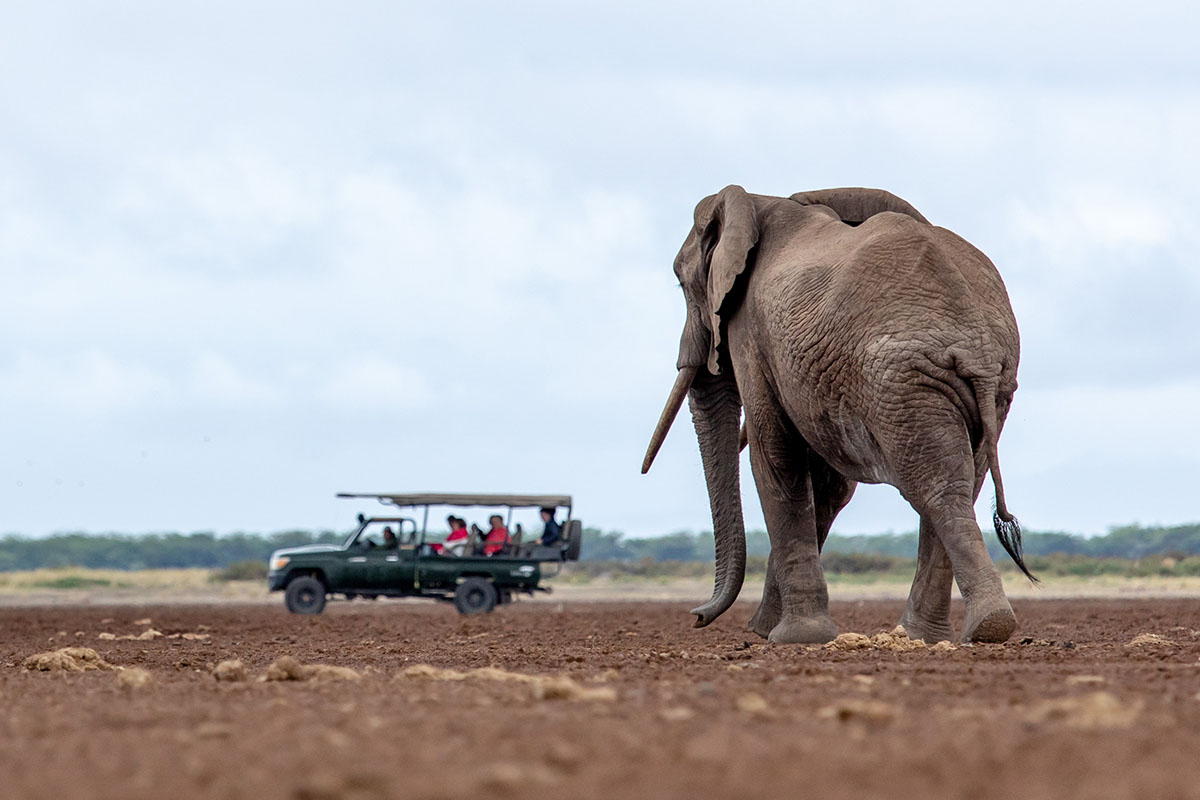 Done right, tourism can be the beating heart of a local wildlife economy. It creates jobs and generates revenue for local communities who keep their land natural and open for wildlife.
Done wrong, it is an ugly beast. Local people are overlooked for employment opportunities, profits are extracted and sent to Nairobi or elsewhere, and the communities that live alongside wild animals hardly benefit.
Amboseli National Park is impressive for its biodiversity and robust wildlife populations, but it is very small. The park attracts a huge number of tourists, among the highest in Kenya.
The survival of the wildlife using the park depends entirely on animals being able to move in and out of the surrounding Maasai-owned lands, and those are the areas Big Life works to protect.
Amboseli has some truly excellent tourism operators, many of which we are grateful to have strong partnerships with. The good ones employ from the local communities, support local businesses, support conservation efforts, and pay fair access fees to local community-owned conservancies.
Going on a safari can be powerful force for good, but make sure your money is supporting the businesses that work with local communities and conservancies, like our partners listed below. Amboseli is not immune to the other kind.
To all the good wildlife tourism operators out there, thank you. The conservation world appreciates you, and we hope that more and more travelers will too.
Big Life's Tourism Partners
Great Plains Conservation
Amboseli Bush Camp
Angama
Elephant Gorge Camp
Kilimanjaro Balloon Safaris
Gamewatchers Safaris
Tawi Lodge
Tulia Amboseli Safari Camp
Satao Elerai
Photo: Jeremy Goss