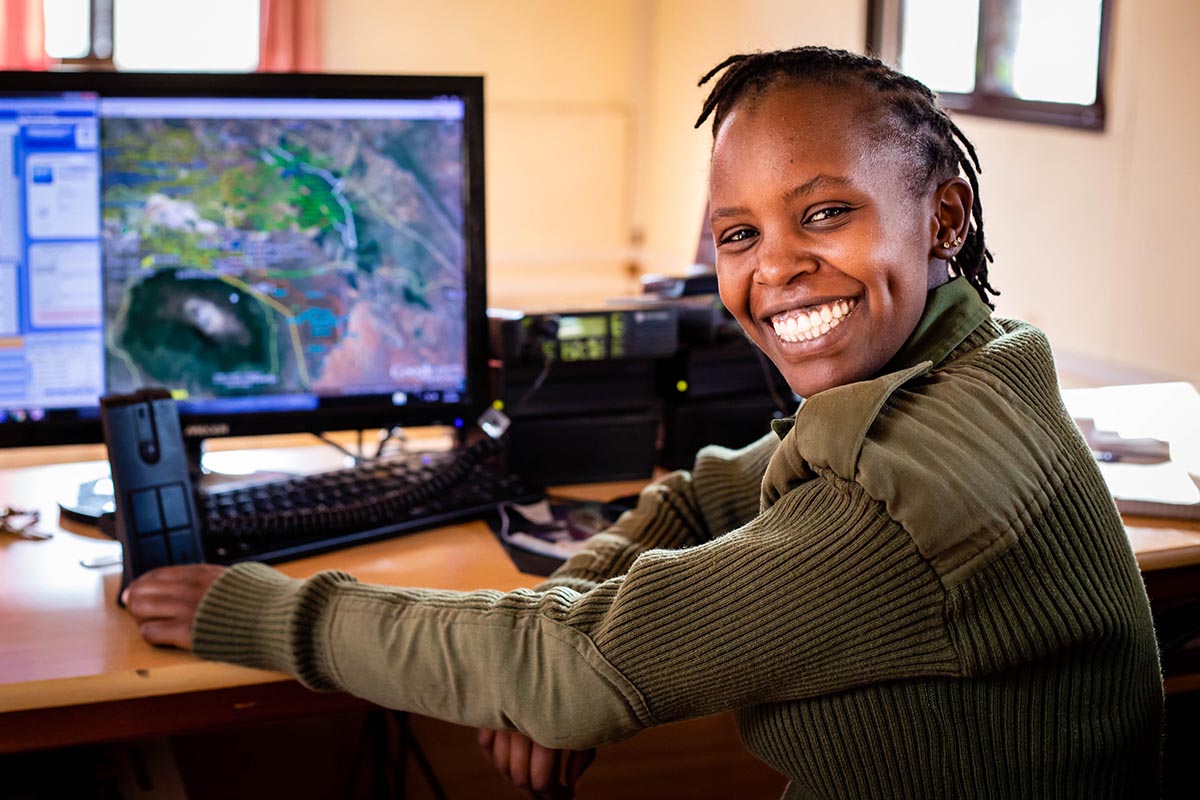 It is with great sadness that we share the news about the passing of one of our rangers, Ann Maloi, after a valiant battle with cancer.
Ann joined Big Life's team in 2018. She had a background in tourism and hospitality, but more importantly, she had a shining personality and megawatt smile that could not be dimmed. She was rapidly promoted and became an integral part of our radio room operations. Ann was undeniably a rising star at our headquarters, and we are all devastated by the loss.
She leaves behind two young children, the youngest of which was born while she was employed as a ranger. When the time comes, we have committed to fully fund the cost of education for her eldest child, and currently we are supporting her family as best we can through this painful time.
At her memorial service this week, Ann's fellow rangers carried her casket. Going forward, they and all of us at Big Life will carry her memory and honor her legacy by continuing the work she cherished: helping to protect the Greater Amboseli ecosystem for the benefit of all.