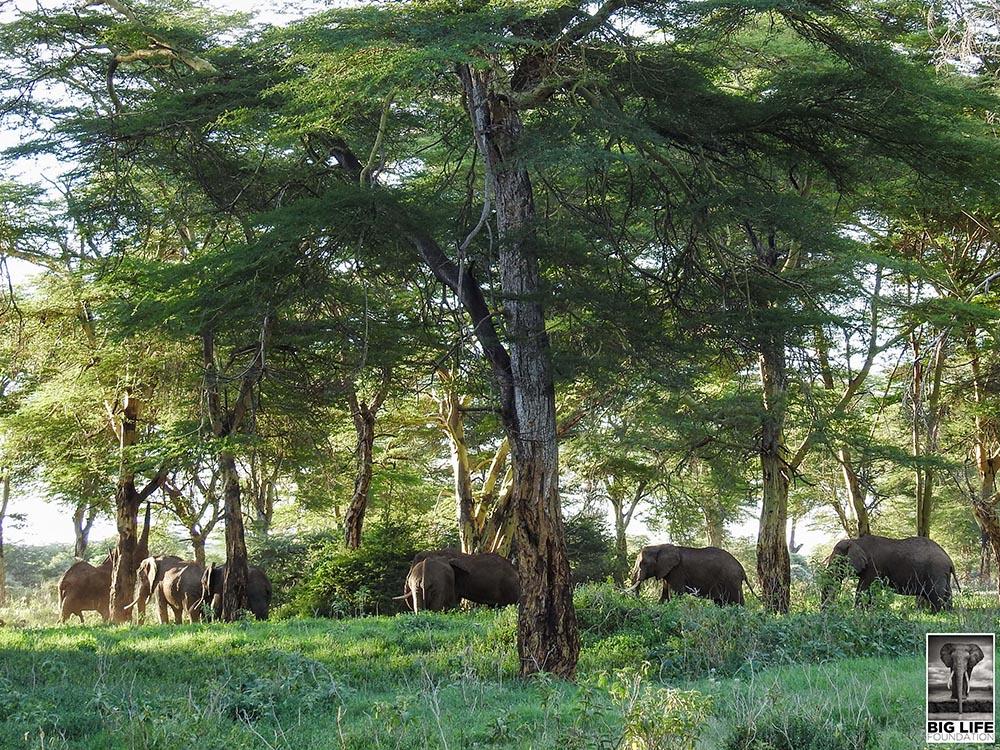 Sadly, elephants can't own property. But they need a home too, and there are some places that they can't afford to lose.
The Kimana Sanctuary is one of the these. It is small but critical; 5,700 acres of land at the heart of the Amboseli ecosystem. It is home to majestic elephant bulls, big elephant families and countless animals of all kinds.
As swamps have converted to agriculture, and development has closed off wildlife migratory routes, Kimana Sanctuary offers these animals access to water, and a safe corridor to travel between different areas of the ecosystem.
There is no plan B. This land needs to be protected, and Big Life is excited to start the year with the announcement that we will be taking over this responsibility, and adding existing rangers to the Big Life team. This is possible thanks to support from our incredible partners the David Sheldrick Wildlife Trust, who will be covering the cost of the land lease (paid to the local community) for the coming year, and funding from the D.N. Batten Foundation who provided key support for the establishment of Big Life operations in the sanctuary. The funding for the rehabilitation of existing tourist infrastructure, critical for revenue generation, will be provided by UNDP/GEF.
The land is safe, and we need to make sure that the animals within it are safe too. This past weekend the Kenya Wildlife Service/DSWT vet team worked with Big Life rangers to treat an elephant that was seen walking around the sanctuary with a spear stuck in his back. This would likely have happened to him while raiding neighbouring farms, but Big Life's next phase of crop-protection fencing will separate the sanctuary from the town, keeping both humans and elephants safe.
With elephant poaching under control in Amboseli, these complex issues of space and human-wildlife conflict are Big Life's biggest challenge. Thanks to all of you who have made our successes possible, and for those who might be interested in joining Big Life to support our current work, please donate HERE.