Something was wrong.
Dead animals were showing up on an almost daily basis. The remains of giraffes and gazelles, stripped of their flesh for the bushmeat trade.
This was poaching on a commercial scale, unlike anything we had seen in a long time, but still using snares and other basic poaching methods.
And then The Gun arrived.
In a poaching syndicate, a gun and its owner are usually available as a package, collectively referred to as 'the gun'. According to our sources, this was no ordinary gun. He had come from Tanzania, making things much more complex than we had originally thought. This was a cross-border operation, doing business between Kenya and Tanzania, making its products and movements harder to track.
The arrival of The Gun in Kenya meant that the poachers had turned their attention to elephants. And Tim and Tolstoy, two elephants carrying some of the biggest tusks in Africa, were within kilometers of the killer.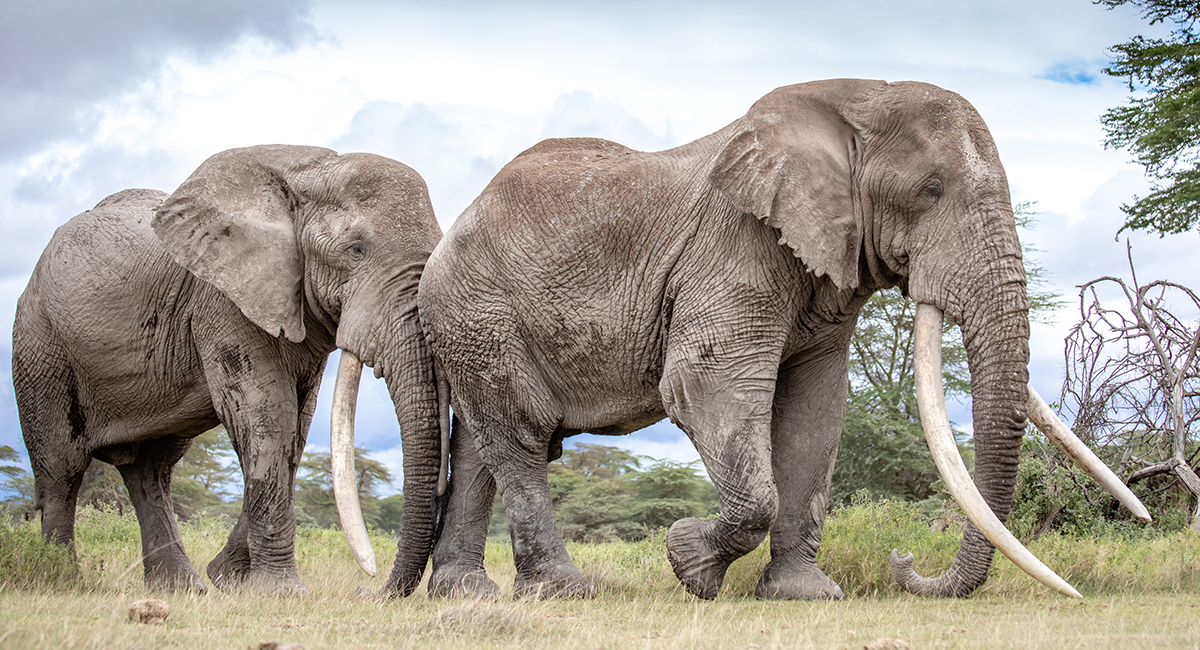 Tim and Tolstoy carry some of the biggest tusks in Africa, making them a high-value target for poachers.
Not knowing the poacher's exact location, we couldn't wait for him to make the first move. Big Life scrambled every available vehicle and ranger to the area, and put full-time guards on Tim and Tolstoy. Big Life's aerial unit spent hours circling overhead, acting as both eyes in the sky and as a message to The Gun that we were expecting him.
The scare tactic worked, and The Gun left town. He crossed the border again, and we put Big Life-supported rangers in Tanzania on high alert. Through our cross-border presence and informer network, and collaborating with government authorities on both sides of the border, we started to probe the inner workings of the syndicate.
We learned that each geographical area within the cross-border ecosystem had a leader, each doing business with the others and sharing information and resources. The syndicate dealt in all wildlife products, from bushmeat on sale in local butcheries to ivory destined for Asia. And The Gun worked for them all.
The leaders were smart, moving frequently and changing cell phones on a regular basis. But slowly, we built a web around them, knowing that if we moved too soon, the entire syndicate would spook and scatter. We needed enough evidence to not just make an arrest, but to convict them all.
Once we had the information that we needed, we started with The Gun. He was arrested in Tanzania, caught with his weapon, ammunition, and a carload of hippo meat. Moving quickly with Big Life's support, authorities on both sides of the border then arrested other members of the group: one poacher with 180 kg of bushmeat, two ivory dealers with 78 kg of ivory, three poachers with a dead zebra, and three other bushmeat poachers in separate incidents.
One of three poachers caught with zebra meat, ivory dealers with tusks, and the actual gun; all connected through a network of illegal trade and killing.
The gang leader took longer to catch; he too had eyes and ears working to protect him, and managed to evade a first arrest attempt. But he had not reckoned on the power of a grudge…
We found an old acquaintance, slighted in a previous quarrel over a woman, who was happy to work with us behind the scenes. Eventually, there was nowhere for the leader to hide, and he, too, was arrested. It was all over.
For now, life has returned to normal. We have won another round, but the problem is far from permanently solved.
Across Africa, poaching gangs continue to use international borders as shields and escape routes. The Greater Amboseli ecosystem is traversed by 100 miles of just such a border. And there is no shortage of people eager to take advantage of this porous vulnerability.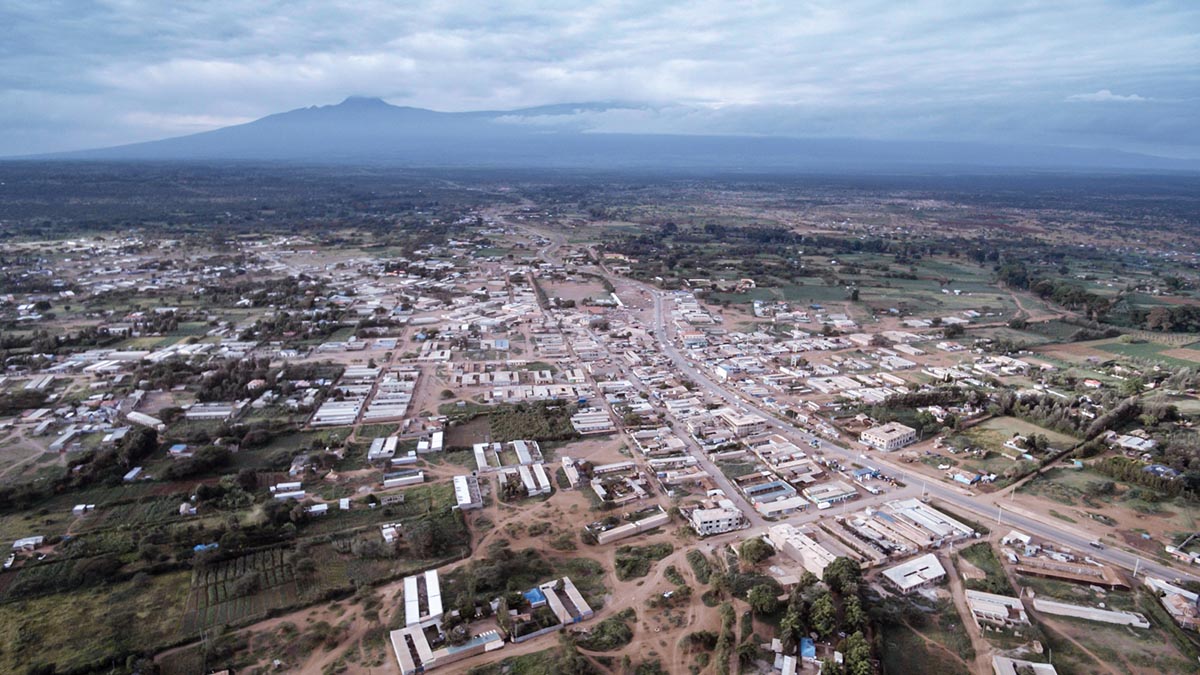 Borderland towns such as this one are hubs for the illegal trade in wildlife products.
The cross-border disconnect is not new to us, and was one of the first issues that Big Life tackled after its inception almost a decade ago. We have been able to fight it with a well-equipped network of Big Life-supported rangers on both sides of the border, who have the radio and vehicle support necessary to respond quickly over huge areas.
But there are two current threats to this success.
One problem is our aging fleet of vehicles. Two of these have each patrolled more than 220,000 miles of incredibly hostile terrain (equivalent to almost nine journeys around the earth). They've reached a point where they spend as much time in the mechanic's shop as they do in the field. Following a poaching incident, response time is everything, and we simply can't afford to let the bad guys get ahead while our patrol vehicles are being repaired.
We need to replace these vehicles, to keep our Kenyan rangers out in the field and ready to respond at the first crackle of the radio.
We also need to continue the operations of two Big Life-supported mobile rapid response units in Tanzania, as well as radio operators and an anti-poaching commander.
These rangers work in Tanzania's Enduimet Wildlife Management Area, and are a fundamental part of our cross-border anti-poaching strategy. For the last two years, we have funded these units through a large institutional grant, which is coming to an end at the beginning of 2020, but the work must continue. These rangers require salaries, training, and food rations, and we need to fuel and maintain the vehicles that support them.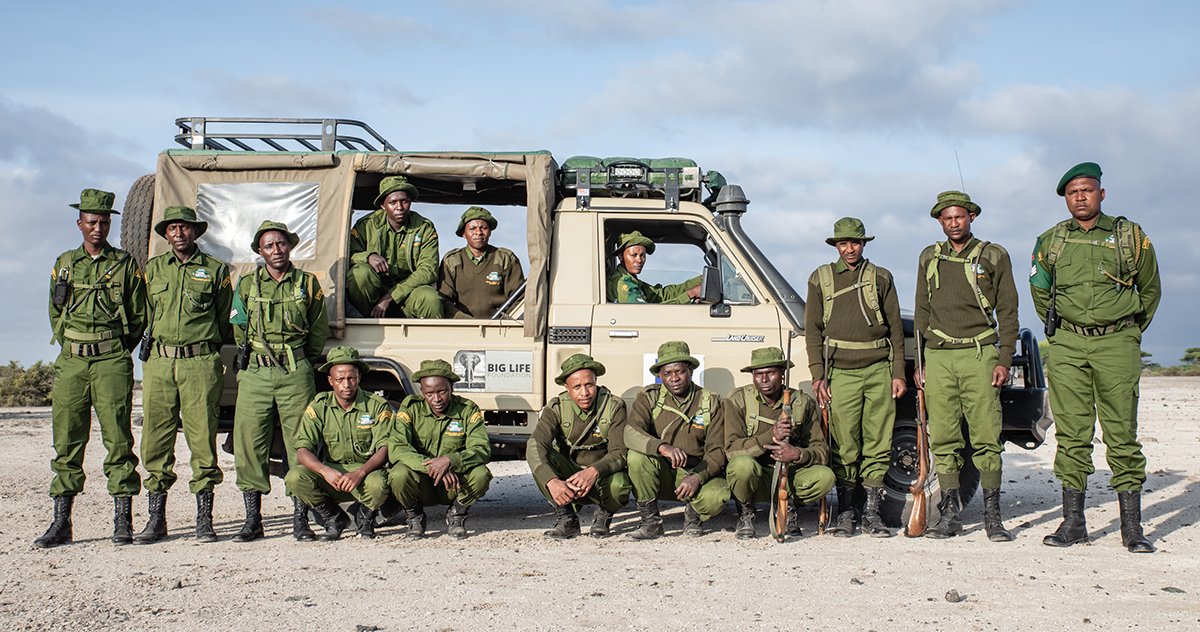 Wildlife crime means big money, and big business. It is inevitable that someone will look to plug the gap that we have just created by arresting The Gun and his network of illegal traders.
This gang is behind bars, but there are more like them out there. We cannot stop them if our vehicles are in the workshop, or with limited ranger coverage.
We have had incredible success in protecting the wildlife and wild spaces of this globally important ecosystem. 'We' includes you, because your support keeps our patrol vehicles in the bush and our rangers on patrol.
Please continue to help us in our mission to keep the Greater Amboseli ecosystem safe from the ever-present threats of poaching and the illegal wildlife trade. Your support will contribute to the budget below:
| | |
| --- | --- |
| Annual Cross-Border Protection Budget | |
| Ranger salaries (for 21 people, including an information officer) | $85,000.00 |
| Ranger training | $20,000.00 |
| Ranger rations | $15,000.00 |
| Vehicle running costs (for two vehicles) | $45,000.00 |
| Informer rewards and arrest incentives | $25,000.00 |
| Two new Land Cruiser vehicles | $115,000.00 |
| Total Budget | $305,000.00 |
With gratitude,
Richard Bonham, Craig Millar and Nick Brandt