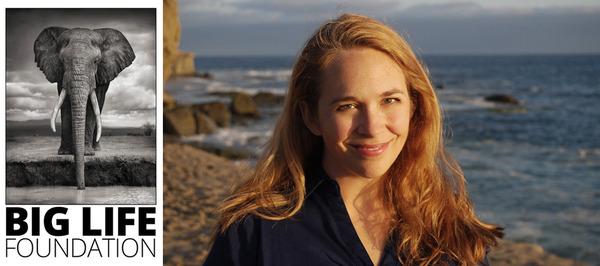 BIG LIFE FOUNDATION is pleased to welcome Kim McCoy as its new Executive Director.

"Everyone at Big Life is thrilled to have Kim come on board as our Executive Director," said Nick Brandt, Co-Founder and President of Big Life. "We are so impressed by her passion, commitment and integrity. She did wonders in her years at Sea Shepherd, and with Big Life needing to expand its areas of operation in East Africa to keep up with the ever growing threats placed on it, we are confident that Kim is the person to help broaden Big Life's reach to help enable us to do that."
Kim joins Big Life after having previously served as Executive Director of Sea Shepherd Conservation Society and One World One Ocean Foundation.

"After years of defending ocean wildlife, I'm excited by the opportunity to now protect critically important land-based animals and habitats," said Kim. "I love being part of an organization that not only directly saves the lives of elephants, rhinos, and other animals by employing hundreds of local Maasai rangers, but also realizes the importance of collaboration, community engagement, and cultural sensitivity. I'm honored to be a part of this hard-working and dedicated team."

Originally from Mt. Juliet, TN, Kim graduated from the University of Tennessee, Knoxville with a B.S. in Business Administration and later earned her J.D. at Lewis & Clark Law School, with a special focus on Animal Law and International Environmental Law. She lives in Portland, OR with her husband, son, and two cats.