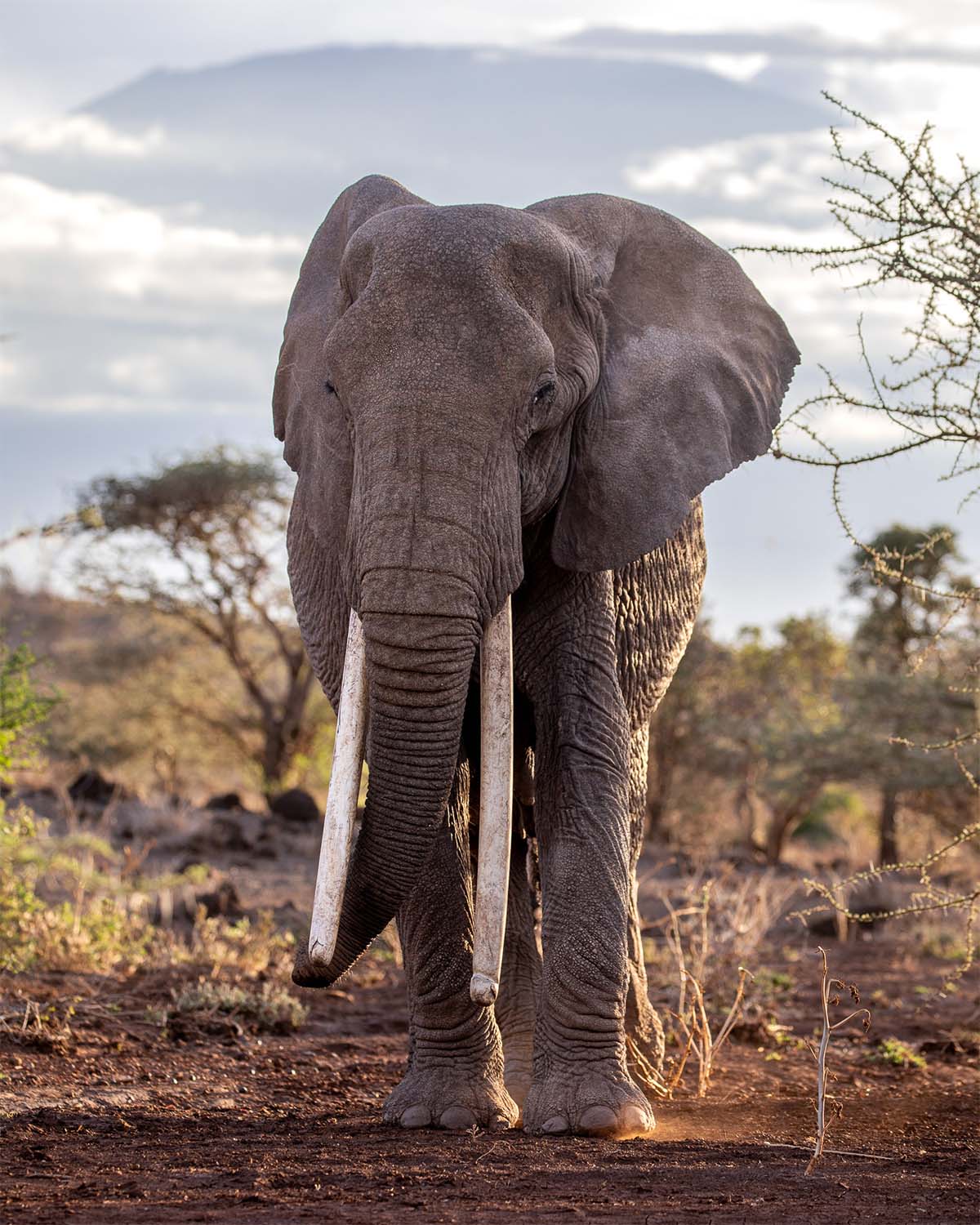 We are sad to report that Theodora, one of Amboseli's oldest and most loved matriarchs has died of natural causes at the age at 57.
She had not been seen for months following the recent drought and everyone feared the worst. We were therefore surprised and delighted when she resurfaced in Kimana Sanctuary last week, however looking very frail. Big Life's rangers monitored her closely, but she died peacefully on Thursday.
If there was ever an elephant worthy of being one of Amboseli's queens, it would be Theodora. And her brother Tolstoy and nephew Tim, would have been two of its kings.
Over the course of her long reign she gave birth to 10 calves, endured 5 droughts, and withstood waves of ivory poaching and human development, yet time and again, she helped her family overcome these threats.
She was a member of the illustrious 'T' family, first recorded by Cynthia Moss, Director of the Amboseli Trust for Elephants and Harvey Croze back in 1973 – 50 years ago! They were led by a matriarch called Teresia who also had long, elegant tusks. It would be long tusks, but also long lives and resilience in the face of enormous challenges that would define the 'T's.
Theodora inherited her mother's wisdom when she became matriarch of the family in 2003 and her biggest test came in 2009, during the worst drought in living memory. By the time the rains had returned, a quarter of Amboseli's elephants had perished, yet remarkably Theodora had kept her entire family alive.
While it is always sad to lose a great matriarch, we should be reminded of Cynthia Moss' words that: "Other than Amboseli, there truly aren't many places in Africa where it's possible for elephants to live out their full lifespan." This is something that should be celebrated, and Big Life is proud to play a significant role in ensuring that this is the case.
Photo: Josh Clay