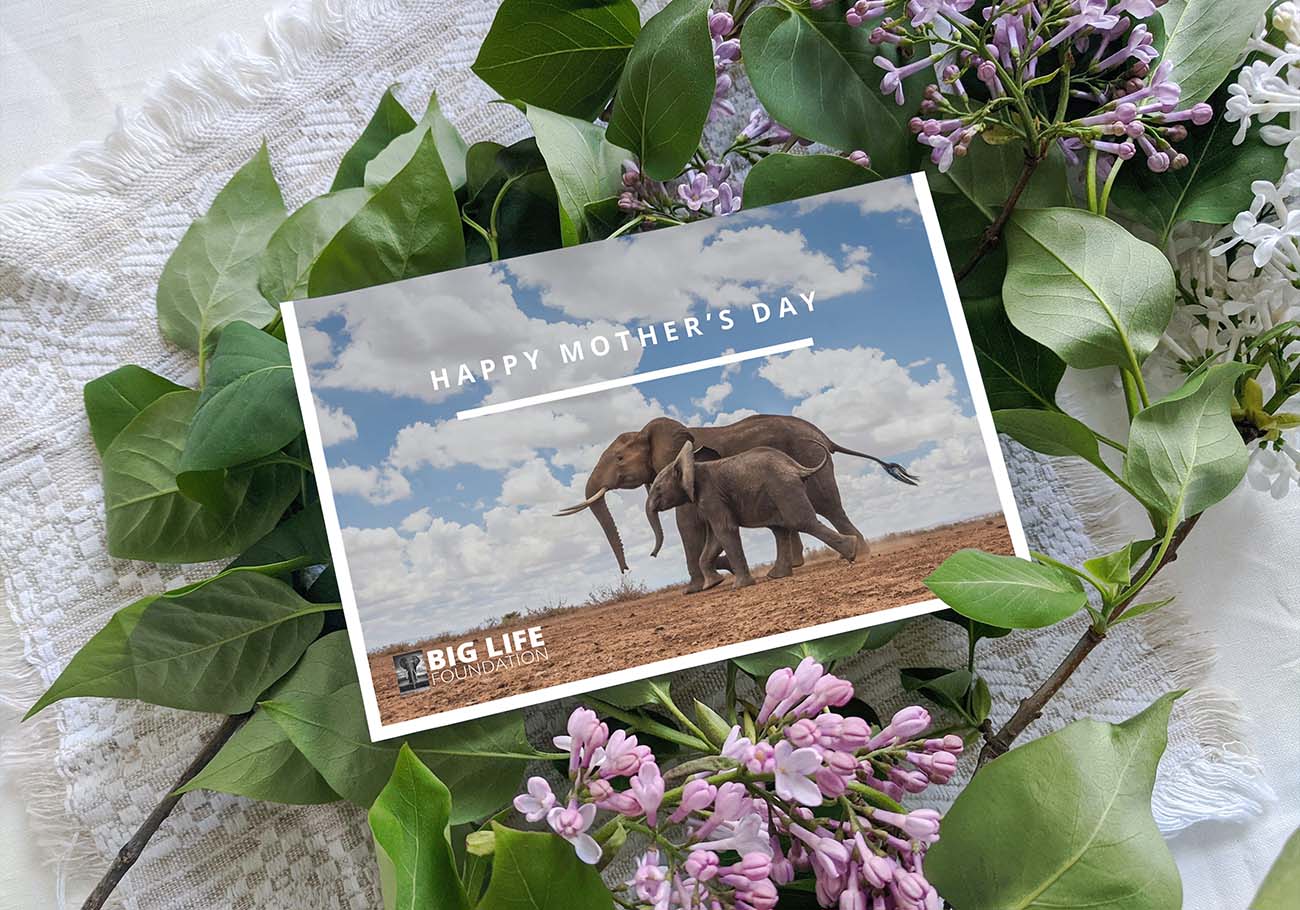 They say an elephant never forgets, and because your mother doesn't either, honor her this Mother's Day in a unique way. Make a tribute donation to Big Life Foundation in honor of your special matriarch, so that Big Life rangers can protect matriarchs of the wild, and all species in the Greater Amboseli ecosystem.
For a donation of $50 or more and we can send a personalized Mother's Day card with an acknowledgment of your generous donation, or we can send a digital copy via email.
The Mother's Day tribute card features a gorgeous image of an elephant and calf pair, and a lioness and her cub from Big Life's area of operation.