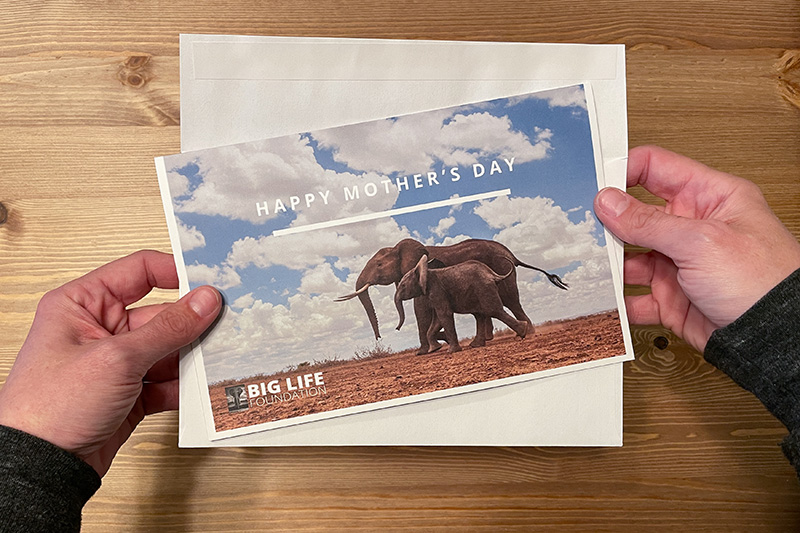 Mother's Day will be here soon! You can honor the matriarch in your life by donating in her name to Big Life Foundation. Tribute gifts are a unique way to honor your mom while protecting the wildlife and wild lands of Greater Amboseli, and all the matriarchs that live there. Flowers only last a week, but this is a gift that truly lasts.
When you make a Mother's Day tribute donation of $50 or more, we can send a physical personalized card in the mail, or a digital one through e-mail. The Mother's Day card features an elephant mother and calf on the front, and a lioness and her cub on the inside, both from Big Life's area of operation.
For printed cards to be sent in the mail, please make your donation no later than April 29th to ensure delivery before Mother's Day, May 8th. For digital cards, please make your donation by May 6th.
For any questions, please email This email address is being protected from spambots. You need JavaScript enabled to view it..