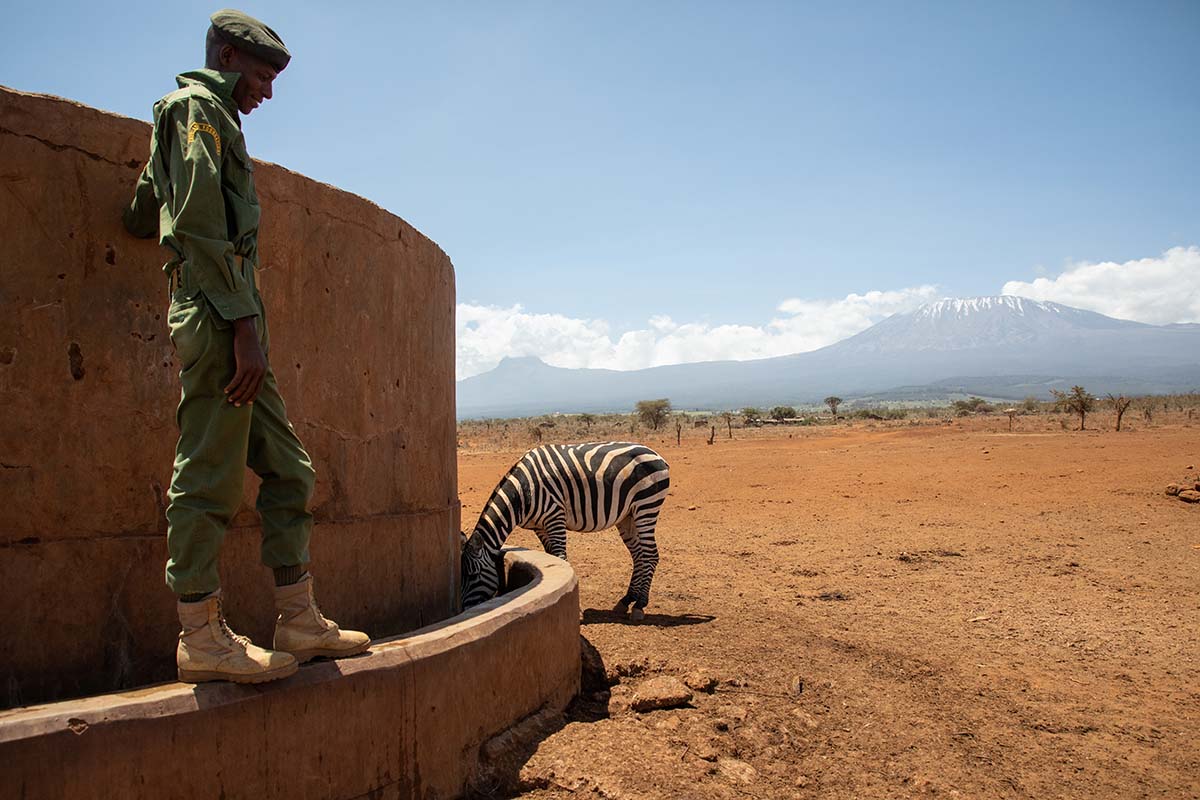 Cows and goats huddle under the shade of a lone acacia tree, barely avoiding the unforgiving midday sun. One or two limply sip at a muddy puddle containing little more than a handful of water. Concrete blocks are strewn around them. These blocks used to cover pipes that connected a community borehole to a water trough. However, they were destroyed the night before by elephants also trying to quench their thirst by breaking into the plumbing buried beneath.
Rising fuel costs paired with worsening drought conditions have meant people are less able and less willing to pay to pump water from community boreholes to sustain their livestock, especially when elephants arrive shortly after to finish whatever remains.
But today it is a different story. The generator has just sputtered into action, and its sound is immediately acknowledged by livestock and wildlife alike, waking them from a heat-induced stupor. This borehole is in an area called Satao Elerai, and is one of the latest that Big Life is paying the fuel costs for.
As drought conditions persist, Big Life will continue to fund more than 15 boreholes across the ecosystem, ensuring people, livestock, and wildlife still have access to this precious resource. That means fuel for the generators to pump the water, attendants to monitor their condition, and repairs when elephants are destructive.
Maji ni Maisha = Water is Life
And we intend to support as much of it as we can.
Photo: Josh Clay