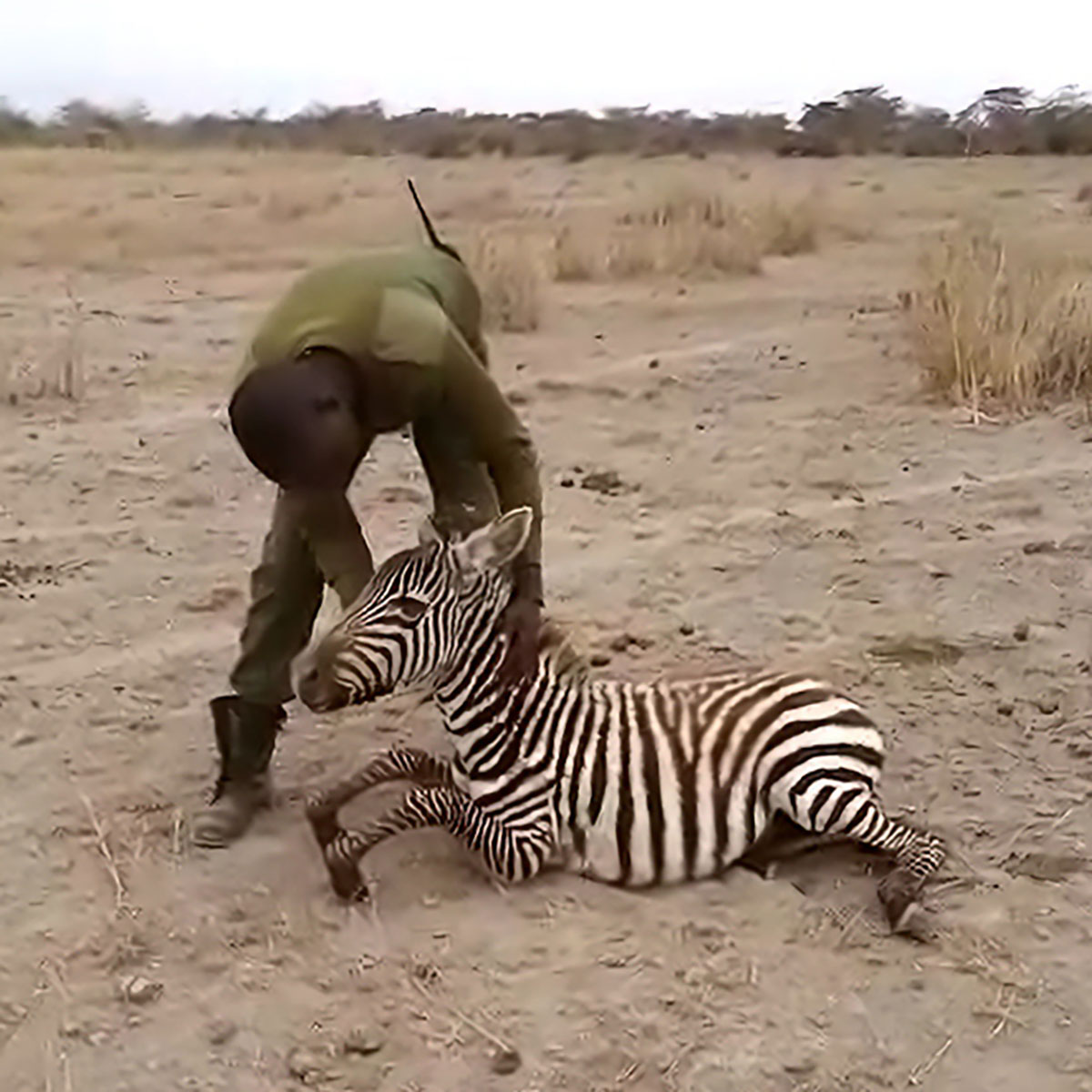 Things are getting harder by the day here in Amboseli, and we are seeing the impact of the drought on more and more animals. Some have laid down and are too weak to stand again.
Such was the case with this young zebra, found by Big Life rangers on patrol in the Kimana Sanctuary. The zebra's family watched from a distance as a ranger helped it back to its feet, after which it slowly walked to rejoin its mother.
With two months to go until the next anticipated rains, animals across the Amboseli ecosystem remain at risk of dying from starvation or thirst. Although incredibly hard to witness, this is part of the natural boom and bust dynamics that are characteristic of semi-arid savanna ecosystems.
Zebras, wildebeests, and others are succumbing to the worsening conditions. As the situation becomes more severe, our rangers are working overtime to help struggling animals when possible, while also tackling a notable increase in bushmeat poaching attempts. As resources become scarce, everyone struggles, human and wildlife alike.
We've implemented some emergency programs for the local Maasai people – including a school feeding program and a community work program – and are actively assessing what we can do for wildlife in terms of food and water.
As always, the Big Life rangers will do everything that they can to help.
It is an extremely difficult time for all, and we truly appreciate your messages of support.