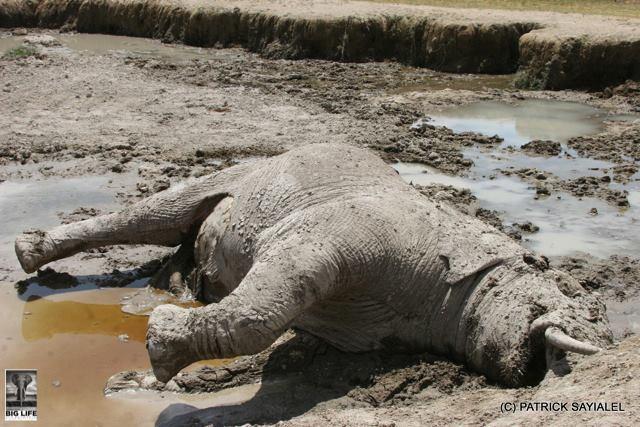 It was a deliberate attempt to kill. The young bull elephant had been speared three times, somehow managing to escape his attackers and run a number of kilometers before succumbing to his injuries at a muddy waterhole.

The carcass was discovered by a guide from the nearby Tortilis Camp (a lodge bordering Amboseli that provides much appreciated support for Big Life), and a ranger team was scrambled immediately.

On arrival the rangers discovered that the tusks were still intact, and these were handed over to KWS. That the killers did not get the ivory is a small victory in a suspected poaching attempt, but does not soften the blow of losing another elephant in this war.

Only days earlier another young male was treated for a spear wound in the same area, bordering Tanzania, and the cross-border Big Life ranger teams are on high alert. Following the recent loss of seven elephants in Tsavo West, this is just another indication that there is no time for rest.