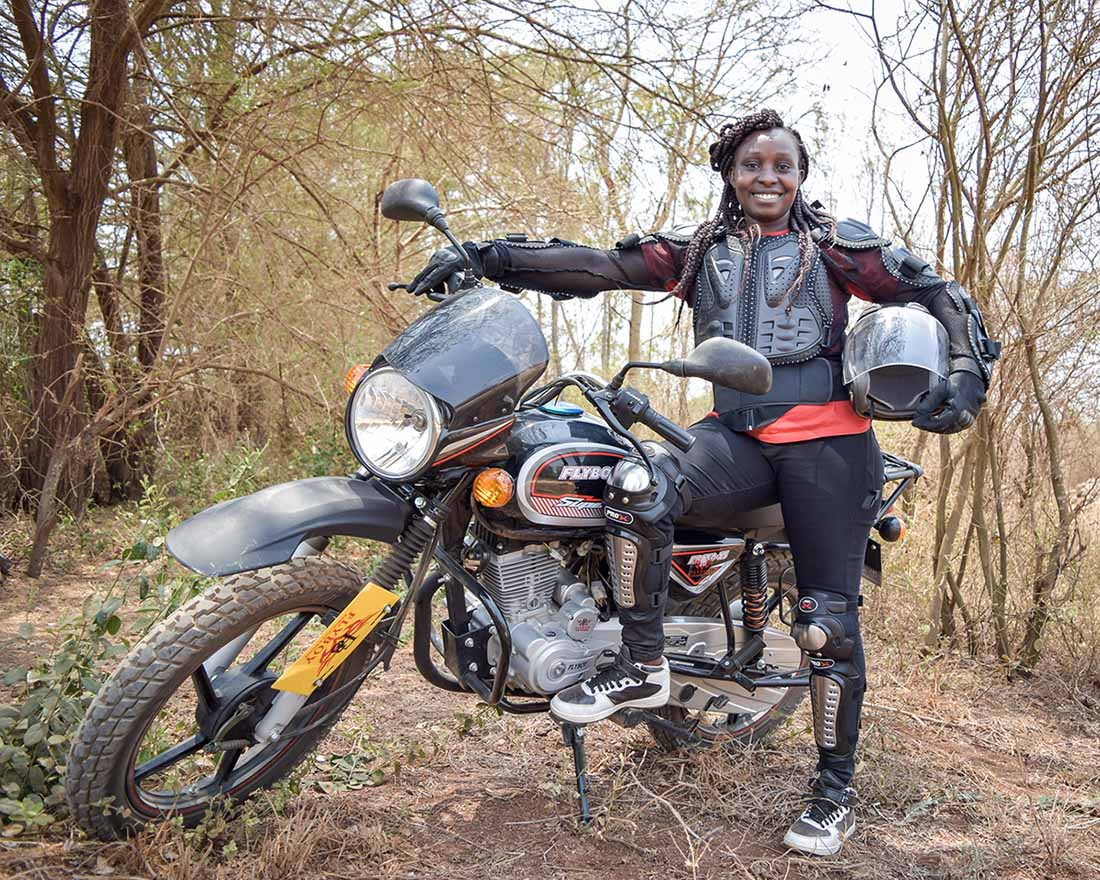 The Amboseli ecosystem is vast. While the system of tarmac roads is growing, many of rural communities are located far from it. And that means providing services to remote parts of the ecosystem can be challenging. Being able to move through the bush quickly is not only a matter of efficiency, but of safety.
So we are especially proud of Joan Seleyian for getting her motorbike license recently, the first female employee at Big Life in Kenya to do so. Joan is our Community Health Program Assistant, and her role is to support the Ministry of Health nurses and clinical officers to provide essential health services in remote areas of the Greater Amboseli ecosystem. She helps to convene community meetings dispelling the myths and misconceptions that surround family planning, as well as managing a team of Community Health Volunteers. And she will also be at the forefront of a new program aiming to tackle the high child and teenage pregnancy rates in the area. Being able to safely use a motorbike makes a world of difference for her ability to do her job.
While motorbikes are common in East Africa, it's not common for women to ride them, despite the employment opportunities having a license opens up. Joan is an inspiration to other Maasai women for challenging the status quo.
Congratulations, Joan! We hope more will follow in your footsteps.
Our thanks to CHASE Africa for funding this essential work.