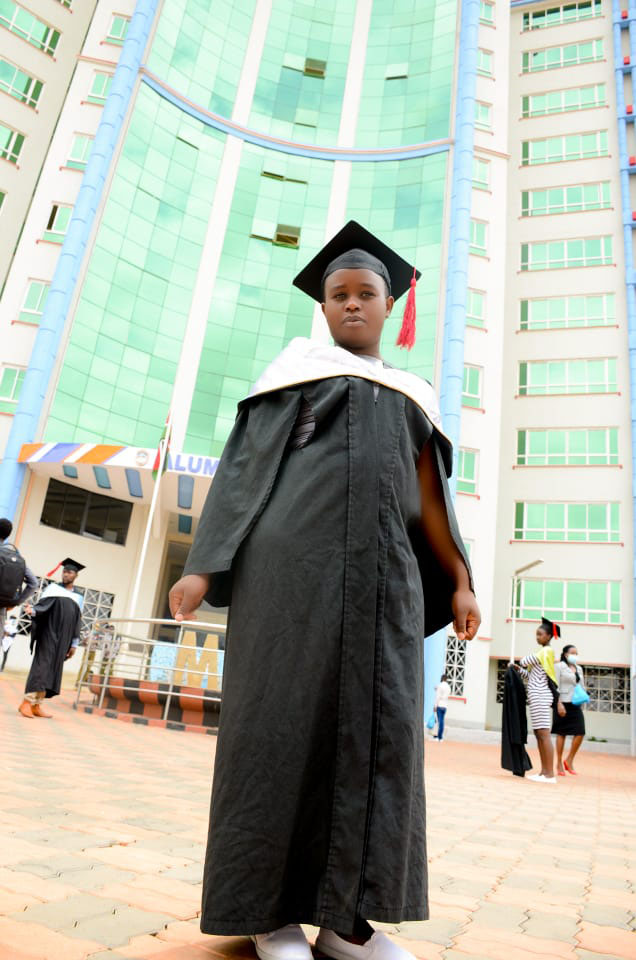 Some memories fade with time, but those linked to tragedy are indelible. One such memory was brought back to me as if it happened yesterday, by the following words from a letter I recently received:
Hello Mr. Richard,

I am Mary, a graduate student in medical laboratory sciences at Mount Kenya University, sponsored by Big Life and Madam Tara after my dad had an accident with an elephant at his maize farm, and met his death in May 2017.
The "accident with an elephant" Mary refers to happens all too often. Her father's two-acre tomato farm bordered Kimana swamp; it was a dry year and driven by hunger a group of elephants arrived late one night to help themselves to tomatoes. Mary's father had invested everything in his crop, so taking his little 3-cell torch, he went into the night to try to scare them away. We don't know exactly what happened, but he never returned, and his body was found the next morning.
We could only try to help, covering funeral costs and supporting the family where we could. Mary's mother told me her husband had dreamed of educating his daughter and somehow managed to get her as far as secondary school. Now, with no breadwinner in the family, Mary would have to marry. We promised to help, and the rest of the letter tells the story:
On Friday 6th August 2021, I was awarded a Diploma in Medical Laboratory Sciences and am now registered as a medical technician. This is only thanks to your efforts. I thank Big Life and Madam Tara for the support, and I would like to humbly invite you to my graduation ceremony at my home.
Despite the sad incident at the center of this story, this message made my day. Thanks to a generous sponsor, Mary now has a future, and some good has come from a tragic case of human-wildlife conflict.
In order to prevent these terrible incidents Big Life has now built 100 kms of electric fence to separate farmers and elephants, and this is definitely saving both elephant and human lives. No doubt we will need to expand this effort as competition for space intensifies in the ecosystem, to help wildlife AND people.
For now, we wish Mary all the best in her future!
- Richard Bonham