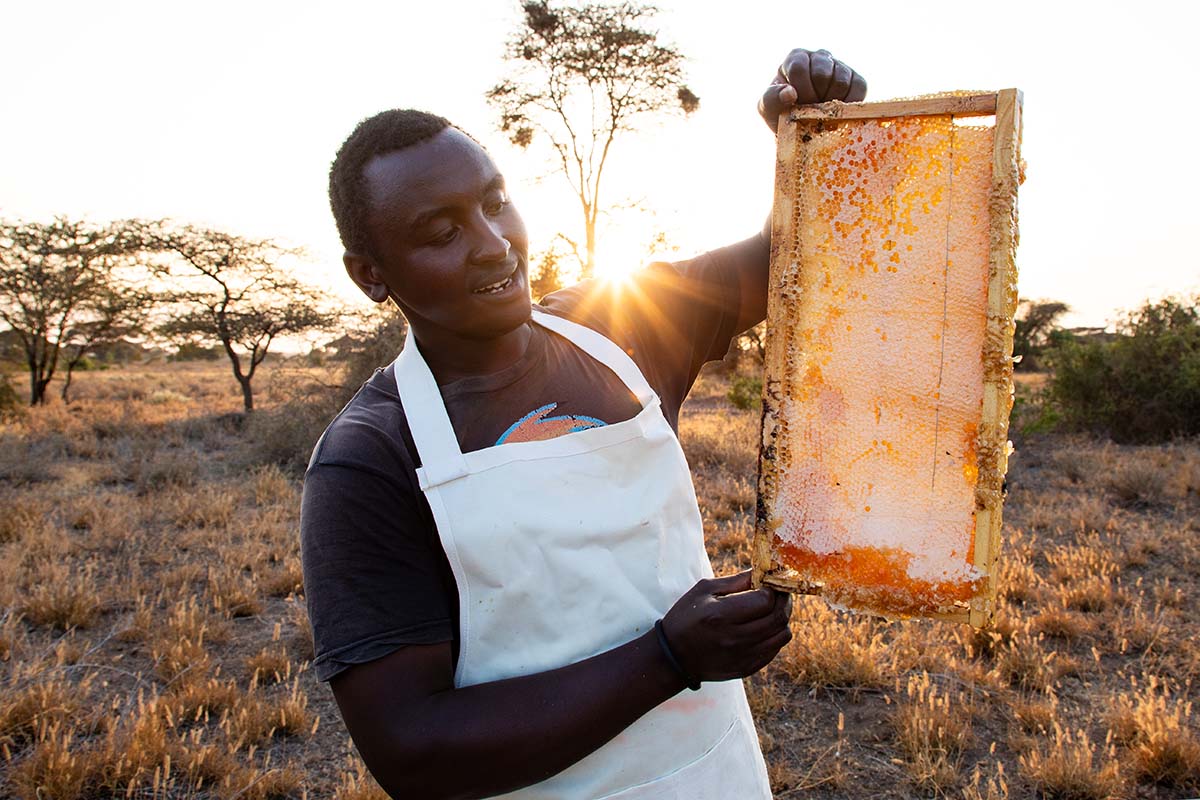 Last year, Big Life's beekeeping project with Saving the Wild made its first harvest, producing an impressive 110kg of honey.

Everything was on course for a second harvest in July 2022 following anticipated rains, but the drought only intensified. With water in short supply, and desperately needed for honey production, the decision was made to wait until the arrival of the rains, so the bees could retain their strength throughout the difficult dry months.
And wait we did. It took almost a year for the conditions to recover, but on a series of clear and starry nights earlier this month, our beekeeping team managed to harvest double the amount of honey as we did last year.
While we feel justified in our decision to delay harvesting, we still have a way to go to make this project profitable, so we are trialing several new techniques we hope will help us achieve that goal.

Following some very busy weeks, the fruits of Amboseli's bees and our labor will soon be available at safari lodges around Amboseli and on Nairobi's online supermarket retailer, Greenspoon.
Once the project becomes profitable, honey sales will help pay for scholarships for children that grow up along the Kimana corridor, a narrow stretch between Amboseli National Park and Kimana Sanctuary where the apiaries are located.

Photo: Josh Clay