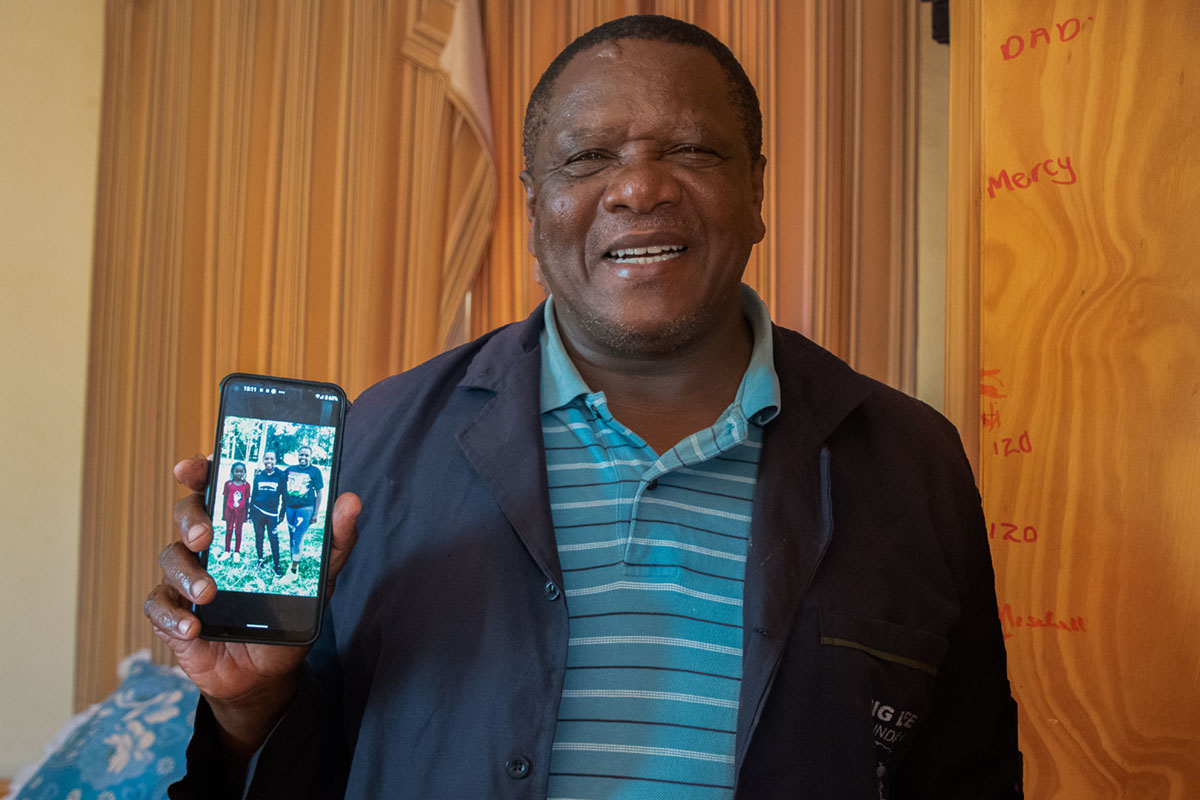 Big Life's rangers are as committed to their families as they are to their work protecting their home, often at great sacrifice.
Some rangers are posted deep in the Chyulu Hills or on the opposite end of the ecosystem where phone signal is nonexistent and the journey home is arduous. And while most of our rangers are from our area of operation, a few come from further away in other parts of Kenya.
Tom Kihoro is one who must travel far to see his family. As the Head Mechanic at Big Life Foundation, and he ensures that every single vehicle runs smoothly. His workshop team is so efficient that other organizations often come to Big Life for their repairs. His room at Big Life HQ is full of reminders of his family: photos and drawings by his daughters adorn the walls and the side of his wardrobe is marked with each of their heights as they have grown older.
"Living far away from my family is tough, and when my wife died in 2017, I found it extremely difficult to be there for my children. They live in Nakuru and go to school there, but it is a 12-hour round trip, and I was not sure how I could look after them as well as continue doing my job. However, Big Life supported me so much through it all, both financially and emotionally, which I will always be grateful for. I see my family every month or two and while my two eldest are adults now, I always make sure I am there for my youngest to take them to school at the beginning of term. It's the small things that matter."
Please support rangers like Tom, and join in the work to save wildlife and wild lands today by joining our Ranger Club as a monthly donor. All Ranger Club members receive special perks, including 20% off Big-Life-branded merchandise in Big Life's e-store. New Ranger Club members, or existing members who increase their giving amount, will be entered to win select items from our e-store weekly throughout July.
Photo: Josh Clay