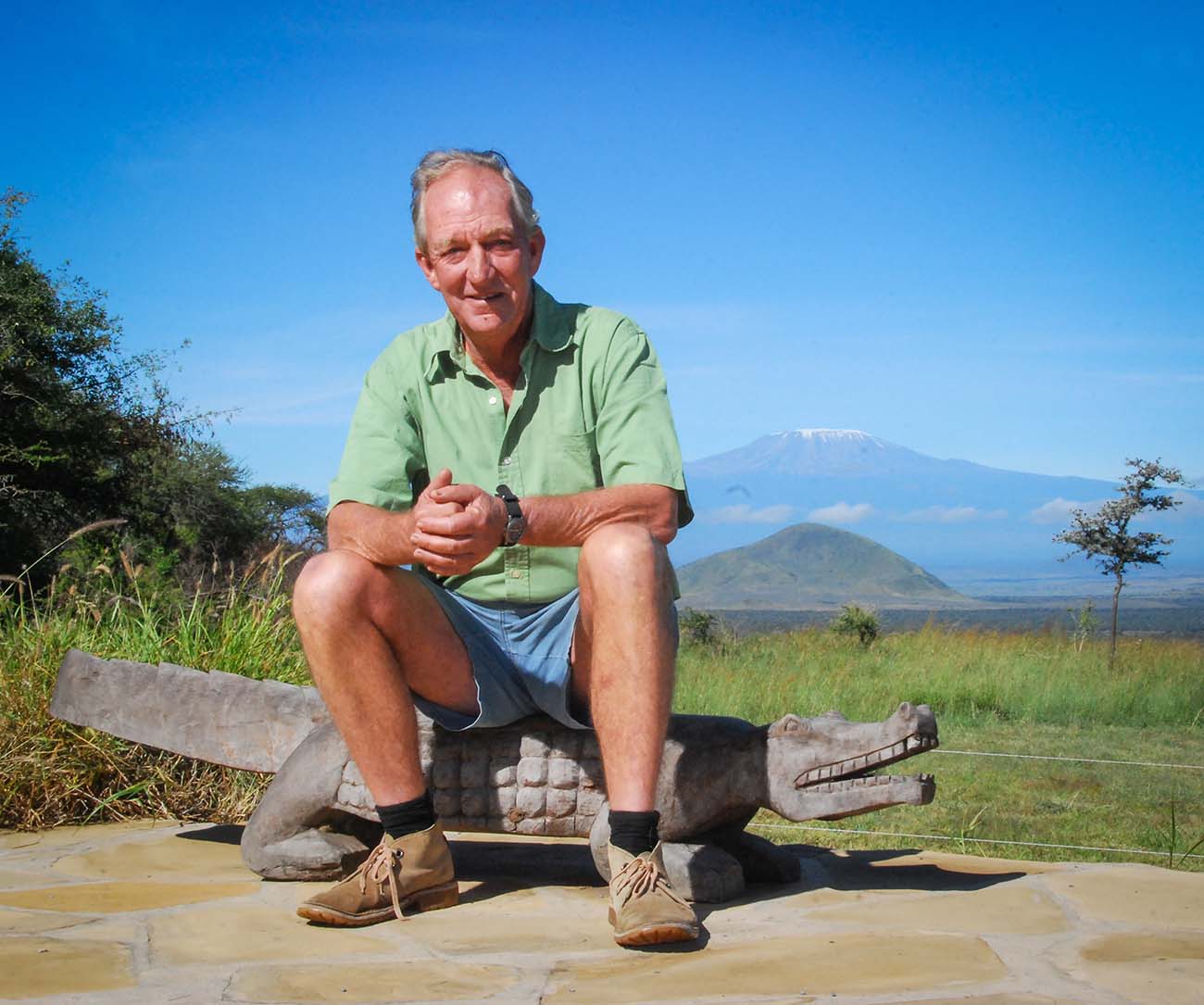 A few weeks ago, I was worried that I'd be writing to you today with bad news. As we entered the 4th quarter, our fundraising was down, leaving us with a budget gap that threatened to force us to cut back on programs. So it is with immense gratitude and unbelievable relief that I write to you with GOOD news. Because of our incredible supporters and partners around the world, we exceeded our goal for December and are starting off 2022 on solid footing. For now, our programs are thriving, and we are entering the new year optimistic that we will rise to the challenges before us, of which there are many.
All of our programs are intertwined and essential to conservation success in Amboseli, whether it's protecting wildlife, securing habitat, or supporting the local Maasai community. Just as we ended the year on a high note financially, so too did our programs!
I was amazed to see that our rangers have finally surpassed 4 million kilometers of patrols. When we started keeping track of ranger movements in the early days of Big Life operations, I never dreamed we'd journey so far. Those patrols aren't casual strolls either. Rangers confiscated ivory and other animal parts, bushmeat, and sandalwood. They destroyed snares, arrested poachers, and rescued injured wildlife. They tracked rhinos, prevented elephants from raiding crops, repaired fencing, put out wildfires, and conducted search and rescue operations. Our community rangers are the heart and soul of Big Life, and our conservation successes are all thanks to them.
Another number that amazed me in our 4th quarter: more than 400 long-term student scholarships were awarded, up from 300 at the end of 2020. After two years of a pandemic impacting families in myriad ways, keeping local children in school has become more important than ever, and I'm especially proud that more than half our scholarships are going to girls, who have come under an increased risk of premature marriages and underage pregnancies during COVID-19.
The hills around my home are lush with the recent rains, providing plenty of grass and water for wildlife and spoiling us with stunning vistas of a snow-topped Kilimanjaro beyond.
I wish you all an equally wonderful start to your New Year and know that together, 2022 will be our best yet. From the bottom of my heart, THANK YOU.
Richard Bonham
Executive Chairman, Big Life Foundation Kenya