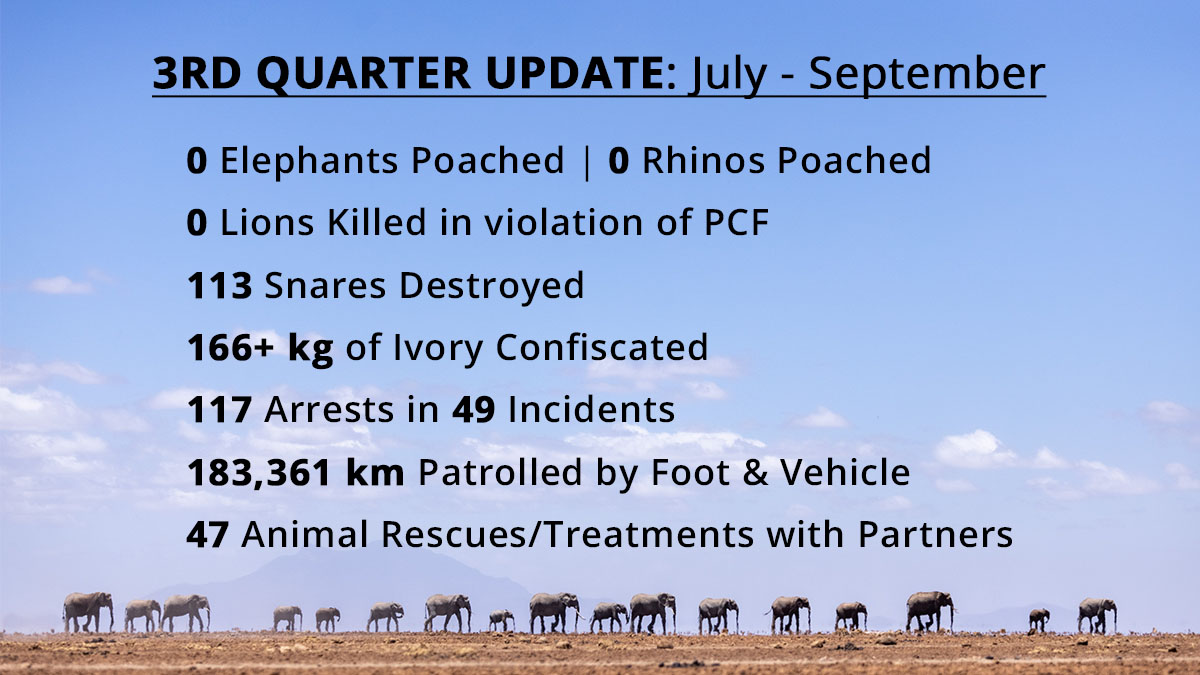 Unsurprisingly, but no less tragically, the numbers are starting to multiply. Big Life rangers counted 15 animals in July that had succumbed to the drought and then 26 in August. In September, that number leapt to 60 and has only increased since. These numbers are far from all-encompassing, but it gives a sense of scale to see the wildlife mortality quadruple in just two months' time. Most of these in our area of operation have been zebra and giraffe, among other plains animals like eland, wildebeest, and impala.
It is hard to watch wildlife suffer, especially given our success over the last decade helping their populations to recover so strongly since the last drought in 2009. But nature is resilient, and we are doing what we can to manage the impacts of this current drought, for both people and wildlife.
Our Q3 operations metrics are strong and reflect the tireless work of our rangers to step up when so many are suffering. From arresting bushmeat poachers to confiscating ivory and sandalwood, they are staying nimble and adapting as the situation worsens.
One number that stands out in Q3 is the surprising drop in crop raids by elephants from August to September. You would think the lack of food would send more animals into farms for tasty treats, but the reality is that humans are just as affected by the drought as wildlife. Until the rains return, crops will wither on the vine. There is nothing for elephants to raid.
We're crossing all our fingers and toes for the rains to come soon. Even if they do, it will be a long road to recovery, and the impact of this drought will be felt well into next year, and beyond. But we have a lot to look forward to, including the Maasai Olympics in December, if all goes according to plan. Teams have formed and are actively competing in their regional events. If the rains come, the games will be a welcome celebration.
For now, we thank you all for sending your support, both emotionally and financially.
Benson Leyian & Craig Millar
Chief Executive Officer & Chief Operating Officer – Big Life Foundation Kenya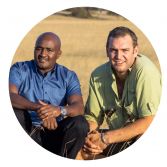 SEE THE FULL 3rd QUARTERLY REPORT