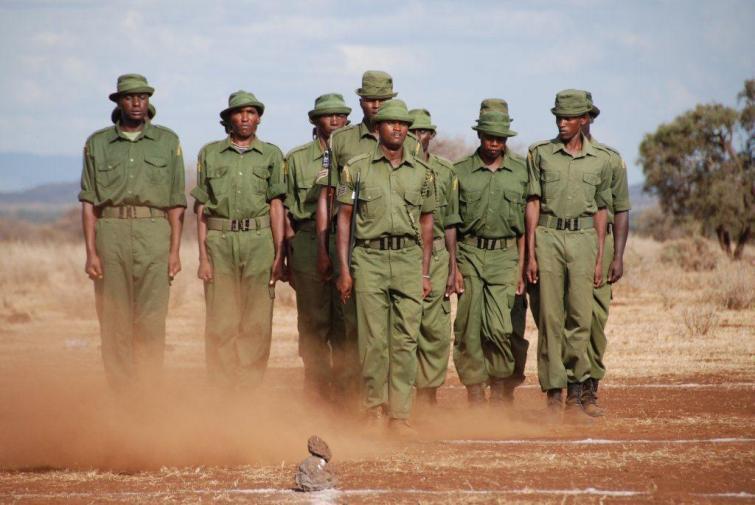 by Richard Bonham
March 20 2012
On the shoulders of Kilimanjaro, there's a 100,000 acre patch of land called Entonet that has always been a bit of a black hole in the Big Life Operations area : just a little too far from Elamarba outpost, and a little to far from Kimana outpost for scouts to cover properly.
Two weeks into a partnership with AWF, Big Life officially opened three new 6-man outposts to plug this hole and secure the important corridor between Amboseli and Kimana. A fourth outpost was also established further north in another area where Big Life has had no patrolling presence.
On Saturday night, the rangers who had just graduated from a two-week refresher training course, made their first arrest. We had been following intelligence that a gang of poachers had been spotlighting and killing plains game then selling the meat to farmers on the Tanzanian border. The rangers laid an ambush at 3am, and intercepted the gang as they returned from their killing spree, apprehending one poacher and recover the meat of two Impala and one Grants Gazelle.
Justice was swift, the poacher went to court on Monday morning and received a three month custodial sentence. Before he left to serve his sentence, the poacher gave us the names of his accomplices and where they live, so once the dust has settled, we will be following up on this and hopefully arrest them as well.