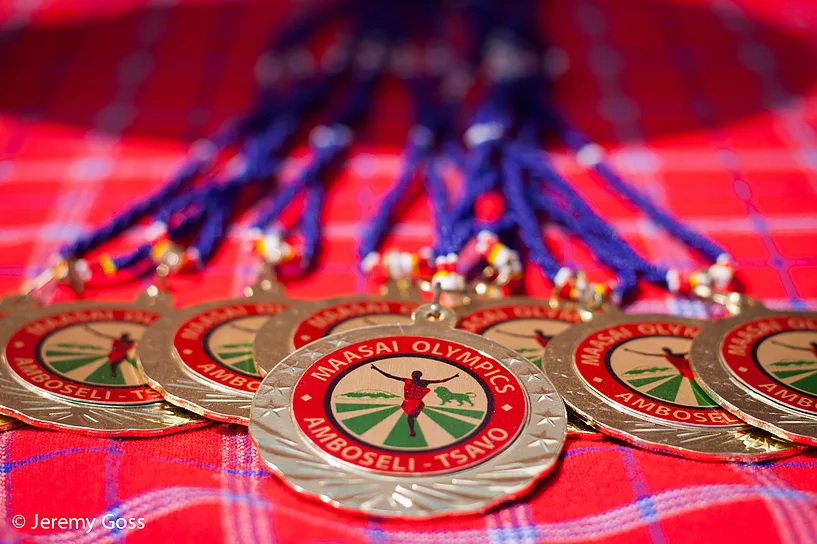 In order to assess the impact of the Maasai Olympics (MO), and progress toward the goal of increased awareness of the importance of conservation, and resultant behavioural change among the warriors (young men) of the ecosystem, Big Life Foundation designed and conducted a survey of this demographic (the Iltuati) of the Maasai population. The survey was designed to be repeatable, and will be conducted every two years following MO events, to assess and track changes in attitudes and behaviour among the warriors.
The survey was carried out on the four participating group ranches; Rombo, Kuku, Mbirikani, and Olgulului Group Ranches, in October and November 2015. A total of 116 warriors (Iltuati) were interviewed.
Survey questions covered only basic demographic information and personal details, including age, home ranch and level of education received in the past. The MO is focused on lion conservation, and preventing warriors from engaging in lion hunts, and so a number of questions were focused on lion conservation and attitudes and behaviour towards lions. The remaining questions were specific to the event itself, including attitudes towards the event and an understanding of purpose behind the event. This set of questions focused on the subset of respondents who had, at the very least, heard of the MO.
Notable Results:
Of the 116 warriors surveyed:
27% of Iltuati stated that they had previously taken part in a hunt where a lion was killed

Of those who said that they had been part of a lethal lion hunt, 52% had only been on a hunt in retaliation for livestock predation, 10% had only been on a lion hunt for cultural reasons, 29% had been on a hunt for both reasons, and 10% did not provide a reason for the hunt/s that they had been on.

91% of surveyed Iltuati warriors believed that it is important to protect lions.

Those who believed that lion conservation was important were then asked an unprompted question about why they felt this way. 65% mentioned the MO as a reason for their attitude. A number of respondents listed more than one factor, and livestock compensation was mentioned by 56%, while 53% mentioned ranger employment. Other factors listed were tourism employment and education scholarships.

81% of respondents knew about the MO.

Of the total respondents, 48% had participated in a MO event at some point in time (including one of the meetings, try-outs and team selection, regional competitions and/or final), while 33% had not participated in the MO, though they knew of it.
Of the 94 warriors that knew about MO:
87% stated that the MO had made them less interested in killing a lion, 9% stated that MO had not made them less interested in killing a lion, and 4% did not answer.
91% said that the MO had made them more willing to support lion conservation, while 8% said that the MO had not made them more willing to protect lions, and 1% did not answer.
93% said that they believed that MO had raised awareness about lion conservation in their community, while 7% did not believe this to be true.
When asked how they viewed the MO as a way to compete for status and recognition of manhood, something that would historically have been done though lion hunting (categories were 'not good', 'good', and 'very good'):
51% felt MO was a very good alternative, 42% said that they felt it was a good alternative, and 7% said that they did not feel that MO was a good alternative.
95% of respondents believed that the MO had benefited their community, and 5% did not.
Overall the results of this survey indicate that thus far the MO has had a large reach among the warriors of the Maasai community, and has been successful in imparting the intended messages about the importance of lion conservation, and associated behavioural change necessary to protect lions.