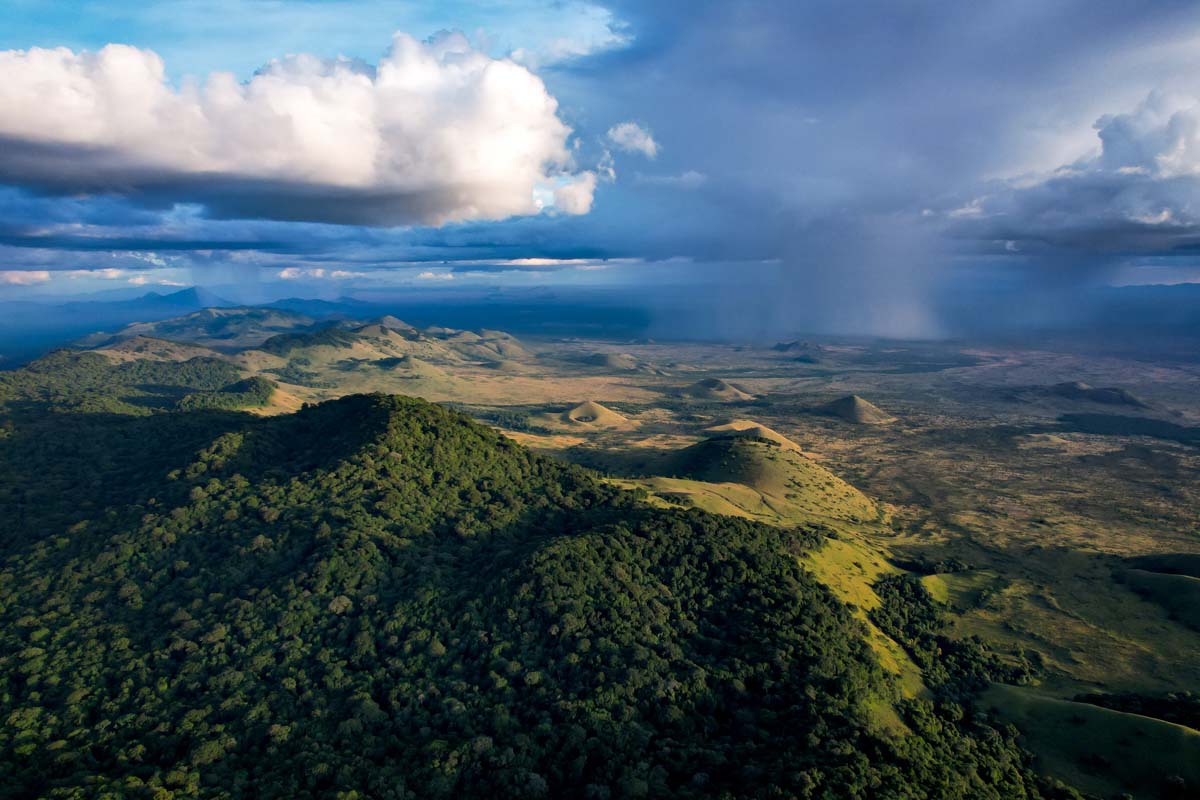 Earth Day was born in 1970. Our home was a different planet 50 years ago, and the problems were nothing compared to what we face now. BUT WE CHOOSE TO BE HOPEFUL. Nature has the solutions, she just needs a bit of help.
The Chyulu Hills REDD+ Project is one of nature's helpers, and one that you can get involved in. The project incentivizes communities to protect nature by offering payments for the carbon stored in natural habitats. It's a win-win situation: biodiversity is protected, carbon emissions are reduced, and local communities benefit economically.
The protected forests of the Chyulu Hills are home to a wide variety of iconic wildlife, including elephants, lions, and a very special population of critically endangered Eastern black rhinos.
The Chyulu REDD+ project protects over 1 million acres of land, including these forests, in the Amboseli-Tsavo-Kilimanjaro ecosystem, resulting in the storage of over 37 million metric tons of carbon, equivalent to taking more than 8 million cars off the road for a year.
Revenue from carbon sales supports community needs such as education scholarships and improved access to clean water, and it funds the direct costs of conservation such as ranger salaries and equipment.
By protecting and restoring our forests, we can mitigate the effects of climate change, promote biodiversity, and support the communities who depend on these vital ecosystems. As we celebrate Earth Day, let's remember the power of nature and the importance of investing in our planet.
You can calculate your carbon footprint and offset your impact here:
Or, to purchase carbon credits in support of Big Life specifically,
please click here: