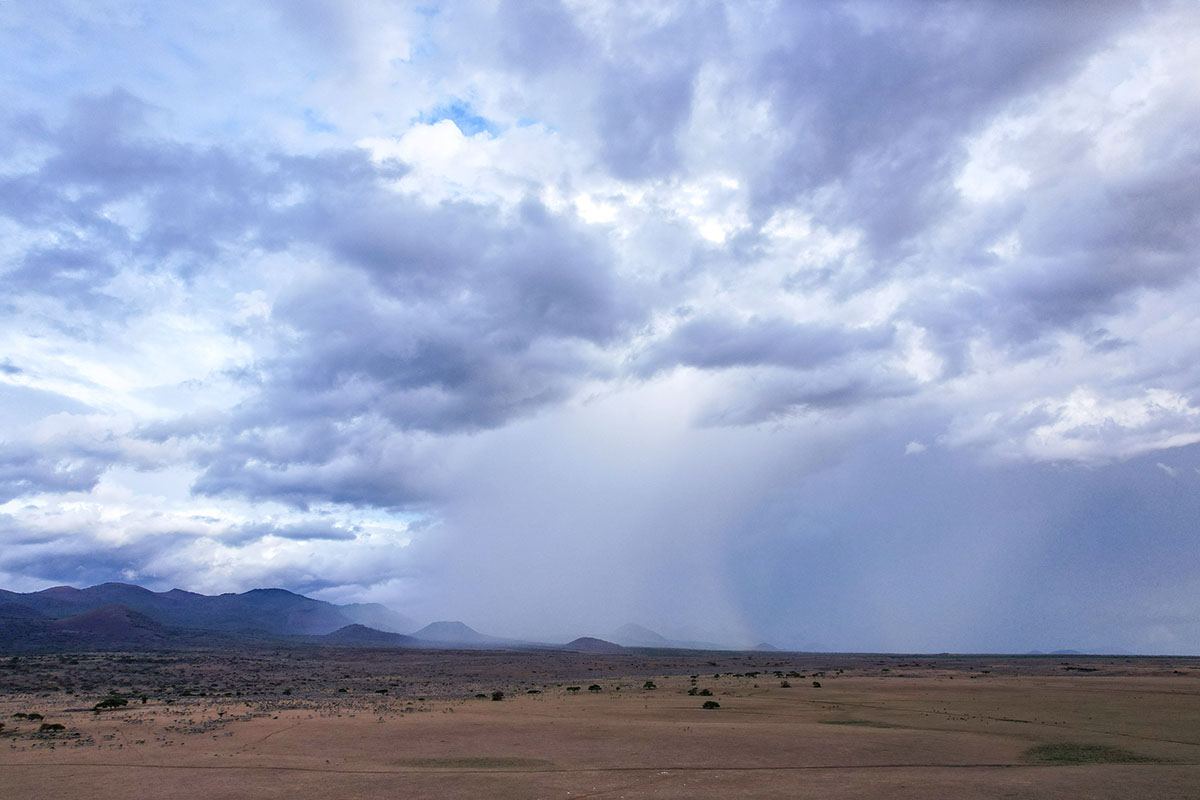 There's been a killer on the loose in Amboseli, one that we couldn't have arrested with all the rangers in the world. Some species were hit harder than others; the death toll is more than 150 elephants, and an estimated 3,000 zebra and 1,700 wildebeest.
The killer – a severe drought - will shape a generation of wildlife and people. The old and weak died first. For elephant families, the death of the wise and experienced individuals is a devastating loss of leadership and survival knowledge.
Many Maasai families have lost more than 50% of their livestock, which is where most store their wealth. Kids have dropped out of school because their parents couldn't afford to pay the fees, while others have sold their land to make ends meet.
Against this awful backdrop, there is no single word to describe the return of the rains. Joy. Relief. Ecstasy. The sound of thunder, and the smell of the dry earth taking a long drink from the skies. On cue, herbivores have started dropping their calves. Babies abound. Everything is changed.
It's far too soon to say that this drought is over, but the widespread showers the last two weeks have brought a semblance of calm. With most of the rainy season still ahead, the landscape is already turning green in the first sign of the recovery process.
We've been here long enough to know that no matter how bad things get, nature will recover. But we've also learned not to get too excited too soon, and we'll wait to see if the rains keep coming.
Photo: Jeremy Goss