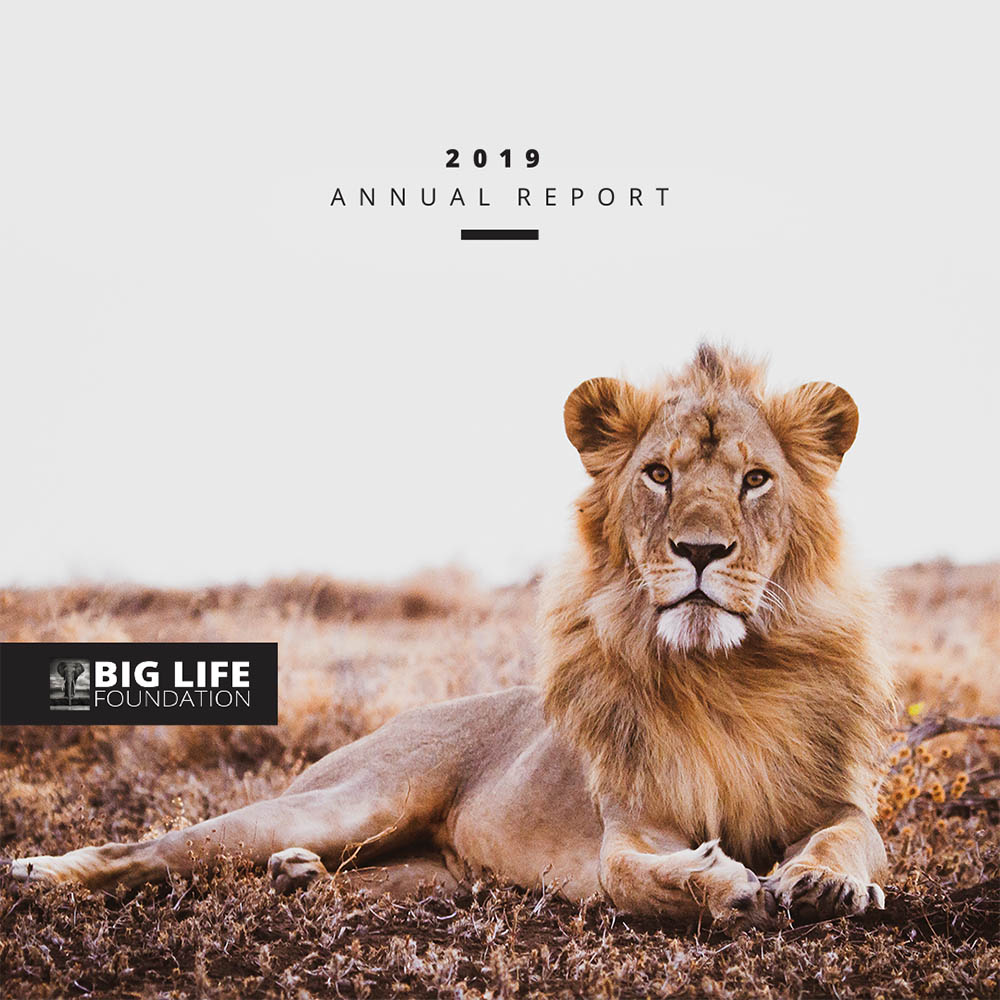 A few years ago we sat down to draft a 10-year strategic plan for Big Life. I remember the lead consultant asking, "What are your targets for anti-poaching?" My instant answer was, ''Zero poaching,'' to which the reply was "that's not possible." Well, I am happy to report that it is. In 2019, we lost not a single elephant to poachers in Big Life's area of operation, which spans over 1 .6 million acres. We didn't lose any rhino either. Some herbivores were poached for bushmeat, but many of those responsible are languishing in custody. The message is out there: poaching is high-risk in this neck of the woods.
Coronavirus did not figure into our strategic plan, either. We could never have imagined the current scenario, keeping our rangers isolated at their outposts and letting those who can work remotely do so. In the face of a global pandemic, things feel unstable and bleak. But let me present some positive news in the midst of this hopefully temporary catastrophe.
In 2019, Big Life funded the education for 293 children ranging from primary school to university age, and we have completed 100 km of electrified fencing to address human-elephant conflict. We used to lose up to 15 elephants a year in conflicts with local farmers, but this past year had only one such death. What's more, farmers are now able to bring their crops to harvest. Our local lion population continues to thrive, bucking the continental trend despite living in a land of lion-hunters.
Namibia, and African conservation, has just lost a maverick, Garth Owen-Smith, a man I hugely admired and whom I would like to quote, ''The long-term conservation of wildlife will not be achieved by military tactics, on computer screens or workshops, but by field conservationists who build relationships with the people living with wildlife or around our national parks."
Garth's philosophy very much mirrors that of Big Life, and as we move forward into what will be a very turbulent year, we know more than ever that we have to maintain the relationships with the communities with whom we work. Big Life must maintain our programs, keep our rangers in the field safely, and maintain our measurable successes across the ecosystem.
If we can stop poaching and continue to build a positive relationship with the people of this immense ecosystem, then we can certainly outride the coronavirus. We will definitely need your help to do so.
Thank you, as always, for your faith in our mission to protect wildlife and wild lands in East Africa.
Richard Bonham
Co-Founder & Director of Operations
READ THE FULL 2019 ANNUAL REPORT
[Photo credit: Jeremy Goss]