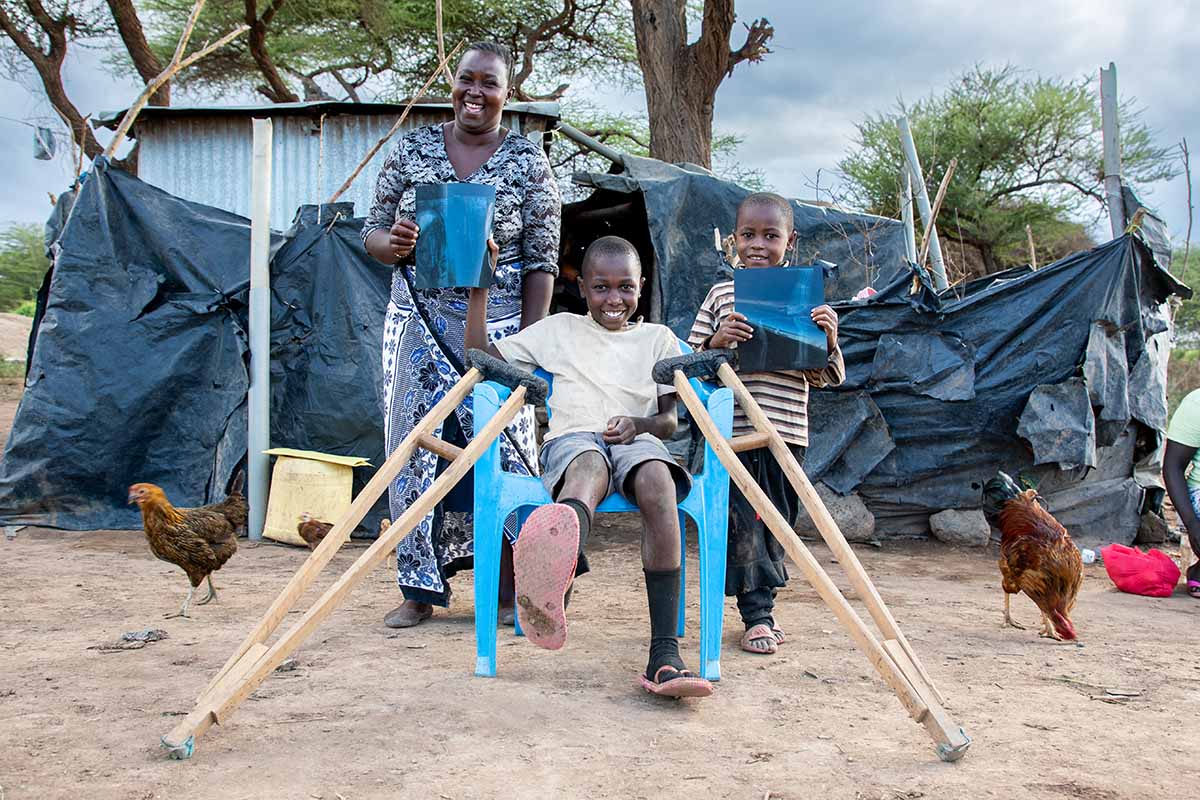 This past November, 12-year-old Edwin was walking to school near Isinet town like he does every morning. It is not uncommon for him and his friends to see wildlife along the way, because Isinet shares open borders with Kimana Sanctuary and Olepolos Conservancy. But that morning, his commute was cut short by a juvenile giraffe. Spooked by something, it ran headfirst into poor Edwin, trampling him, severely fracturing his arm and leg in the process.
Big Life rangers were called to the scene, where they found Edwin in desperate need of medical attention. Even a juvenile giraffe has legs you don't want to mess with. They immediately took him to the nearest hospital in Oloitokitok, but his parents were unable to pay for the medical bills and the prognosis was not looking good. Because helping to mitigate human-wildlife conflict is key a part of what Big Life does, Big Life stepped in to cover Edwin's medical bills, so that he could get the treatment he desperately needed.
Two crutches, seven pins, and 15 stitches later, the doctors think he will make a full recovery. Through all of this, Edwin has kept his megawatt smile and proudly shows off his x-rays, saying that thanks to his treatment, he hopes he might even be able to play football again soon.
Big Life rangers are always responding to cases of crop raiding by elephants or livestock depredation by predators, but a kick from a giraffe is certainly not a call that happens too often, and we certainly hope it doesn't happen again anytime soon! But if it does, our rangers will be there.
Photo: Josh Clay