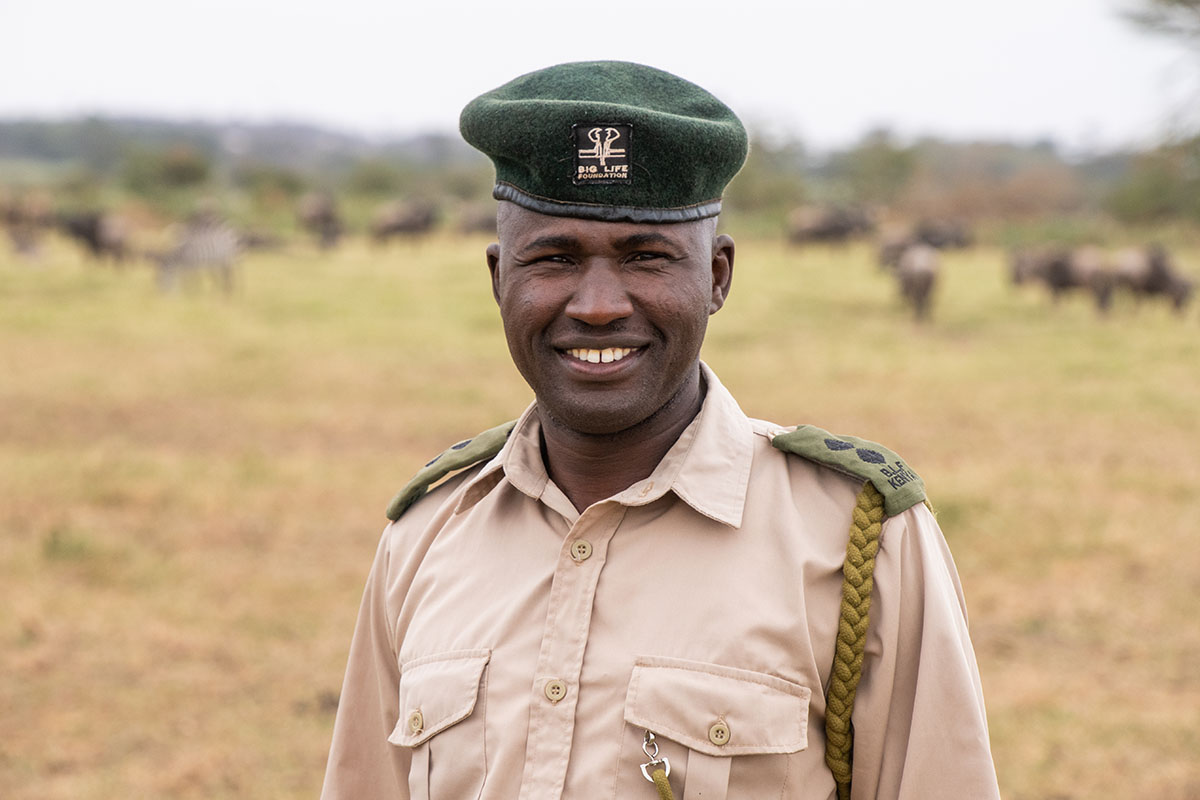 We are exceptionally proud to announce that Big Life Foundation's Daniel Popote is one of twelve winners of the IUCN International Ranger Award, presented at a ceremony held in Rwanda yesterday. Popote was selected from over 100 global nominations, and is one of the first Kenyans to receive the award.
Popote has spent 19 years patrolling and protecting the Kimana Sanctuary, leading teams through difficult missions and putting his own life at risk by ambushing poachers and responding to human-wildlife conflict scenarios.
As a teenager Popote tended to his father's cows near Amboseli National Park and he would talk to Kenya Wildlife Service (KWS) rangers about the animals there. He admired them for the work they did to protect wildlife but was unsure whether he could ever get a job at KWS because he didn't have a formal education.
In 2003, tourism company African Safari Club (ASC) was hiring rangers from Popote's community and he put an application in. His obvious enthusiasm, understanding of bushcraft and animal behavior, and desire to help his community got him the job, and he was stationed in the Kimana Sanctuary.
When the ASC later fell on hard times, Popote found himself without a salary. But he was so passionate about protecting the land and wildlife that he spent over a year without an income, selling his livestock to sustain himself. During that time he led a small group of rangers on foot patrols to ensure Kimana Sanctuary was not overrun by poaching and overgrazing.
When Big Life took over management of Kimana Sanctuary in 2018, Big Life's co-founder, Richard Bonham, saw in Popote the Sanctuary's most capable guardian and hired him to spearhead the ranger units working there. Today, Popote leads a team of 37 rangers and has rightly earned the respect of his community and colleagues. He has also inspired many young people by demonstrating that a lack of formal education should not hinder those who have a passion for wildlife.
Photo: Josh Clay