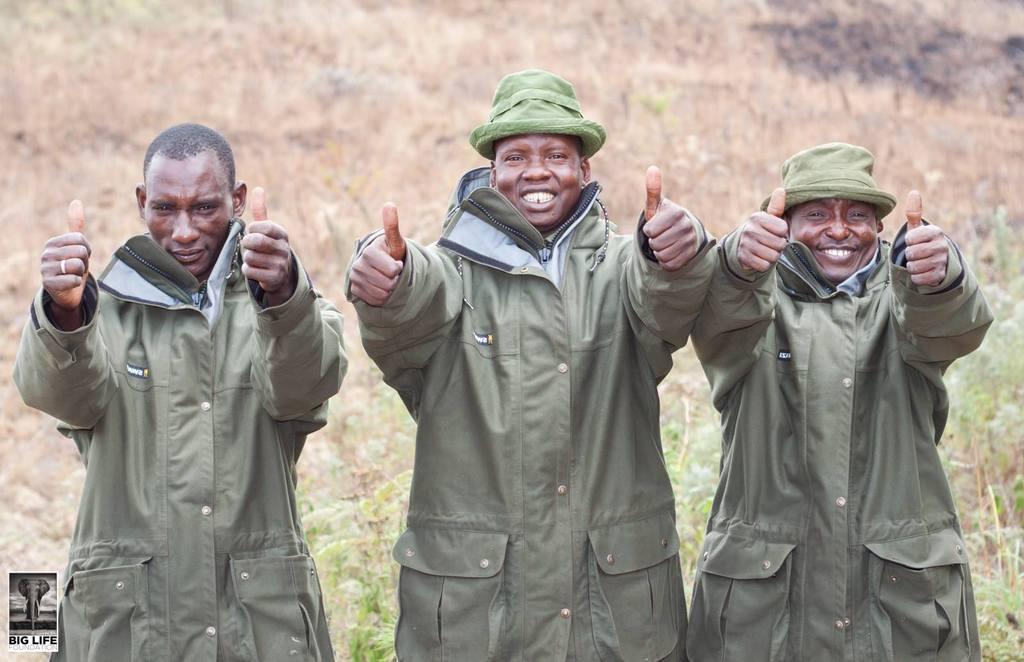 Boots on the Ground, Eyes on the Horizon
Living in a time when bad news dominates the conservation world, we are proud to say that Big Life is achieving real and meaningful success. This is because we put people at the heart of our efforts to protect wildlife and wild lands of East Africa.
Our goal is simple: to create a world in which people support conservation and conservation supports the people.
Join the Ranger Club, our monthly giving program, at a level appropriate for you, and become a part of our community.
Your generosity will help to fund our programs throughout the year, including the seemingly never-ending work of our rangers. These brave individuals are out there every day, living in Big Life's remote outposts, undertaking daily foot patrols, tracking and arresting poachers, and providing security for 2 million acres of critically important wilderness in the Amboseli-Tsavo-Kilimanjaro ecosystem.
By joining our Ranger Club, you support more than just our rangers, who work tirelessly to protect elephants, rhinos, lions and other animals from poaching and retaliatory killing due to human-wildlife conflict.
We also invest directly in the future of local communities, such as by funding teachers' salaries and providing educational scholarships. The list goes on, and the benefits to both people and animals are immediate and direct.
Help us keep our boots on the ground and our eyes on the horizon. We'll send you updates throughout the year about our rangers and the work we do to protect wildlife.
Please join us in partnering with local communities on the ground in Africa. Together, we will protect wildlife and wild lands for the benefit of all.