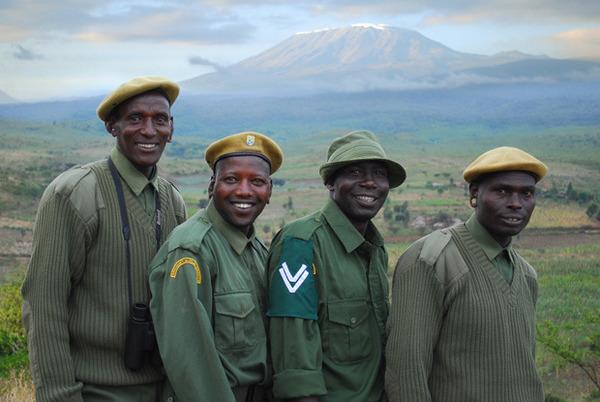 We've all read the terrible numbers. Just in Tanzania alone, up to 10,000 elephants are currently being poached for their ivory every year. Some 66% of the population in the Selous Game Reserve alone has been decimated in the past 4 years.
But here is one statistic that hasn't been reported: ZERO.
That's the number of elephants that were killed in the West Kilimanjaro area that connects with the Amboseli ecosystem.
Big Life Foundation's anti-poaching program here, with its mobile and tracker dog units under the command of platoon commander John Magembe, has been majorly instrumental in this turnaround.
West Kilimanjaro serves as a key corridor for elephants between Tanzania and Kenya and the greater West Kilimanjaro-Amboseli ecosystem.
By Jeremy Swanson in Tanzania
RELATED LINKS:
Wildlife Protection/Current Outposts/Embolay
Wildlife Protection/Current Outposts/Esiteti Base (Bravo Oscar 2)