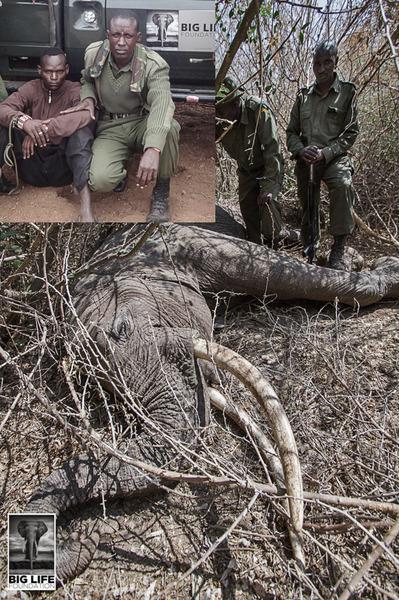 One month ago, a young bull elephant was killed, speared to death by a gang of poachers. One week ago, we caught the first of his killers.
The poachers had originally fled the scene of the killing, unable to retrieve the tusks before the fast arrival of the rangers. We tracked them for two days, and eventually caught one suspect, who unfortunately managed to escape. It was maddening, and while we searched, the physical trail went cold.
But we have eyes and ears across the ecosystem. We had an undercover informer track his movements across the border into Tanzania, and back into Kenya again. We watched and waited, and our rapid response unit (RRU) went on standby. When the time was right, we were ready.
The poacher certainly couldn't have seen this coming, arrested with a beer in his hand at a local bar. No mistakes this time. Our rapid response unit was clinical, adding another success to a string of arrests since starting operations two months ago.
The news gets better. A couple of nights later our neighbors, the Maasailand Wilderness Conservation Trust (MWCT), managed to catch one of his accomplices. The other two poachers in this gang are still out there, but so are we.
Across Africa, poaching continues to decimate elephant populations. Everywhere you turn the news is bad. But, here in Amboseli, we are showing that by gaining the complete support of local communities this can be turned around. There is hope, believe it.
To help us continue to fund operations here, please donate at www.biglife.org/donations
Jeremy Goss, Big Life Kenya