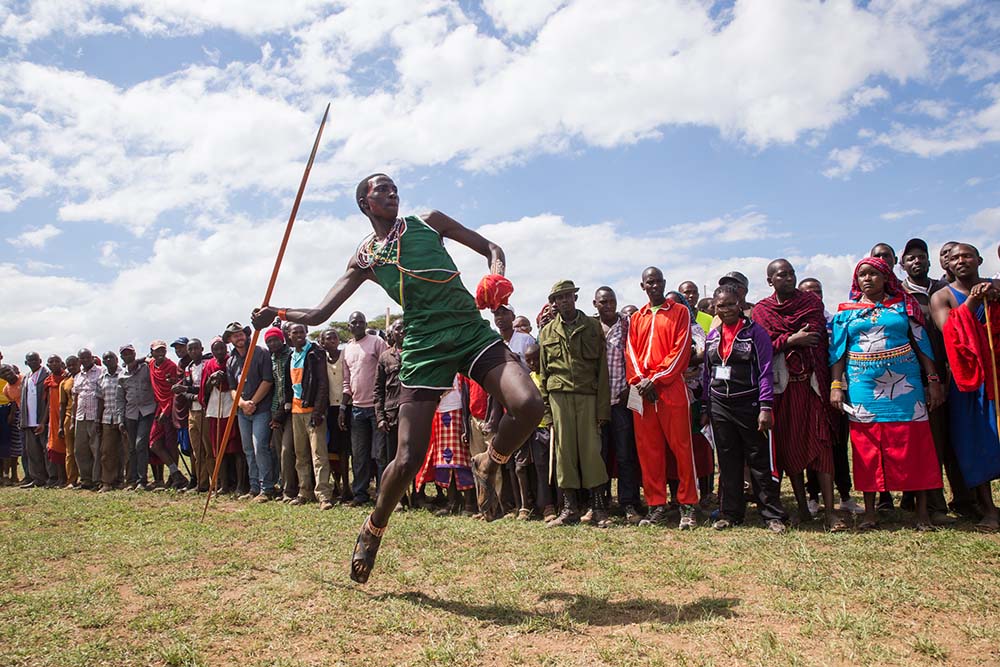 The Maasai Olympic finals are scheduled for December 10, 2022 on Kimana Sanctuary in the heart of Big Life's area of operation. The event is free, and all are welcome to attend. The day is very festive, and many community members turn out to watch their friends and family members compete.
Please note the weather this time of year is traditionally very hot, with chances of rain showers. Shade tents will be erected and limited seating will be provided. Basic bathroom accommodations will be on site. Some water will also be provided, but please bring your own supply, as well as a packed lunch, as food is otherwise not offered.
Please note we are not able to coordinate travel or accommodations for guests, and we encourage all international visitors to arrange their travel plans with a safari company or tourism operator for the best experience. The following accommodations list is not exhaustive and only includes nearby options outside of Amboseli National Park where park fees would otherwise apply.
Date: December 10, 2022
Time: Welcoming Ceremony at 9 AM, Award Ceremony around 4 PM
Location: Kimana Sanctuary, Amboseli ecosystem
Driving Directions from Nairobi: Follow the Mombasa Road 123 kms. Immediately after Emali town, follow the signs for Amboseli National Park, and turn right onto C102. Drive 79.7 kms to Kimana Sanctuary on your left. (Amboseli National Park's Kimana Gate is 32 km from the Sanctuary.)
Recommended lodge options supporting Big Life and/or the Conservancy include:
Amboseli Bush Camp
Elephant Gorge
Satao Elerai
Tulia Amboseli
Tawi Lodge
Additional options include:
AA Amboseli Lodge
Amboseli Sopa Lodge
Kibo Safari Camp
Kilima Safari Camp (Mada Hotels)
Sentrim Amboseli
Kibo Slopes Cottages