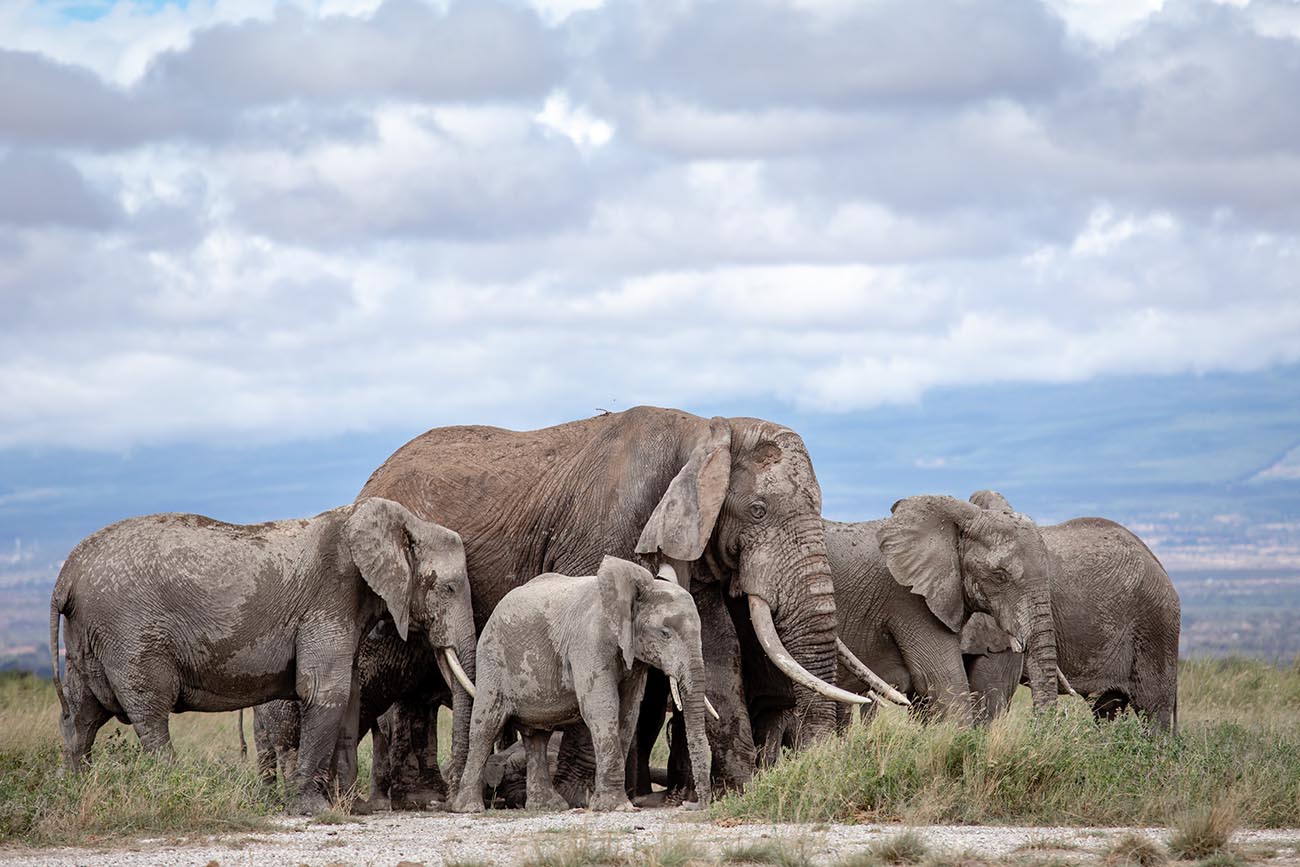 In an unprecedented decision, the International Union for Conservation of Nature (IUCN) Red List of Threatened Species has just separated African elephants (which have historically been treated as one species) into two distinct species—forest and savannah—and elevated their respective statuses from "vulnerable" to "critically endangered" and "endangered."
Previously, due to a lack of scientific data on elephant population genetics, the African forest elephant (Loxodonta cyclotis) and the African savannah elephant (Loxodonta africana) were treated as a single species by the IUCN. However, new genetic research has made it possible to assess their individual populations, resulting in more accurate listings that will hopefully translate into more meaningful protection across the continent.
Based on recent assessments, the African forest elephant—whose population fell by more than 86% over a 31-year period—has been listed as "critically endangered."
The African savannah elephant has been listed as "endangered," in response to a population decline of at least 60% in the past 50 years.
Current estimates suggest that around 415,000 elephants remain in Africa, across both species.
These assessments and population trends are extremely worrisome, but the change in status may come with a silver lining, if it results in new resources and attention being directed to the poaching crisis and other pressures faced by elephants. As rangers across Africa put their lives on the line to protect elephants and stem the supply of ivory to Asia, we hope to also see increasingly stiffer penalties for convicted poachers and traffickers of ivory.
It is possible that the elevation in status could trigger increased poaching attempts, as rarer animal parts from species with greater potential to go extinct in the wild are often in higher demand on the black market and in places where ivory is still legally traded.
But it is important to recognize that some subpopulations of elephants are actually thriving due to successful conservation efforts, such as in the Greater Amboseli ecosystem we strive to protect. This includes not only tireless anti-poaching and anti-trafficking efforts, but also diligent human-wildlife conflict mitigation and appropriate land-use planning to allow space and resources for elephants and other migrating wildlife.
In Big Life's area of operation, we are proud that zero elephants have been poached for the last 2+ consecutive years, and the local population is thriving.
With your help, we intend to keep it that way. Protecting these animals, and their habitat, is more important now than ever. Thank you, as always, for your support.
Photo: Jeremy Goss