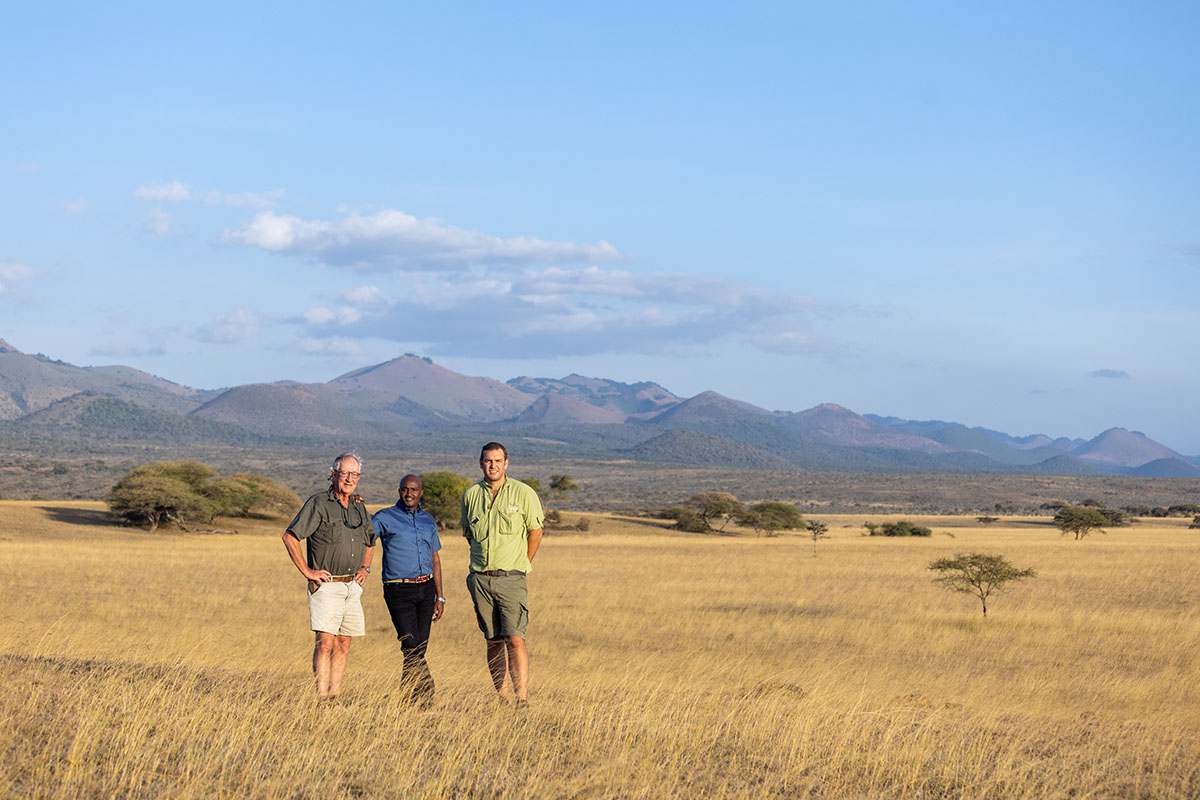 Over the past three decades, living as a conservationist here in East Africa, I have seen the repeated necessity of adapting to and tackling unforeseen challenges. 2021 threw two such wild cards at Big Life – the ongoing COVID-19 pandemic and Maasai land subdivision. We managed to get through the ongoing COVID pandemic relatively unscathed: none of our 500+ staff had to be furloughed and somehow we managed to adapt and continue with the same vigor and impact as pre-COVID. The second wild card was land subdivision across our area of operation becoming a reality: communally-owned land being converted to privately-held plots.
For several decades, we have been partnering with community members and leaders of the local group ranches, which are essentially 300,000-acre blocks of communally-owned land. This land tenure structure has been turned on its head, with the group ranches dividing the land into 2-to-60-acre parcels of individually owned properties. This scenario, if not managed correctly, has all the ingredients to implode the ecosystem.
I am happy to report that, with your help, that will likely not be the case. The communities involved have, with little exception, embraced the principle that hosting wildlife on their land has to be taken into account as part of the process. As I write, we have negotiated over 300,000 acres that will be set aside for wildlife needs, and are in the process of earmarking other tracts of crucial wildlife habitat to remain undeveloped.
I truly believe the willingness of the communities involved to set land aside for wildlife is the result of the work Big Life has done over the years, proving wildlife is an asset rather than a liability. This is underpinned by providing education, mitigating human-wildlife conflict, offering employment, and pursuing other wildlife-based income streams for locals. For now, this change of land tenure represents a conservation opportunity to provide long-term security of wildlife habitat. But with it comes the challenge of ensuring the landowners realize meaningful benefits and payments for the ecosystem services they are providing.
I need to recognize the huge and invaluable roles Craig Millar, now Chief Operating Officer, and Benson Leyian, our new Chief Executive Officer, have played not only in navigating us through the complex daily operational challenges, but also leading the way responding to land subdivision so positively and successfully.
Richard Bonham
Executive Chairman, Big Life Kenya
VIEW THE FULL 2021 IMPACT REPORT
BIG LIFE IMPACT REPORT 2021