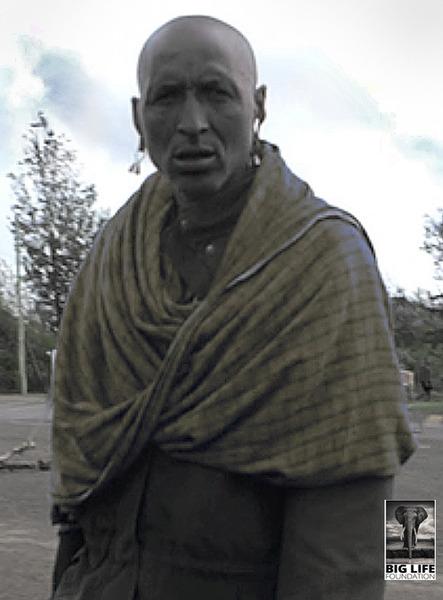 by Richard Bonham
A few weeks ago I posted a story on how buoyed the conservation world was with the passing of Kenya's new Wildlife Act. I also mentioned that the hunt was back on for Pekee, the notorious elephant killer - suspected responsible most recently for the death of Qumquat and family - who had skipped his latest court case and bail.
Since then Big Life Kenya, together with Big Life Tanzania and Kenya Wildlife Service, have been working around the clock trying to track him down. We learned that he had fled, and was now hiding in Tanzania. A few days ago, we had a break when a Big Life Tanzania informer told us that he would be at a market on the Kenya/Tanzania border and an elaborate sting was set up, involving the Tanzania Police, Big Life Kenya and Tanzania, plus of course KWS.
The operation went like clockwork. Once again, it proved how effective Big Life's cross-border operations are, the only of its kind in East Africa.
Pekei was arrested on a warrant for skipping bail and spent the weekend in Loitokitok police station, before appearing in court on Monday. We were all certain that he would be remanded in custody for his bail infringement, or at least, his bail would be raised to the more meaningful $20,000 that was handed down in the other ivory case that we currently have in court.
But no…he was released a free man, after claiming that he had reported to the court and told that the case had been postponed: a lie, as he had none of the documentary evidence to support this, and nobody from the court saw him there that day.
So we now have to wait until March 3, the date set for his next hearing.
Will Pekei turn up? If he doesn't, we won't be deterred: will once again track him down and arrest him. If he does turn up, then it will be a good test: to see if there are still elements of the old, poor judicial system that treated wildlife crime as a mere misdemeanor, or whether the true genuinely meaningful impact of the Wildlife Act kicks in - as it already has in many instances - and Pekei is finally put away for a long time. This will be not only justice for all the elephants that Pekei has killed in his life, but also become a powerful deterrent to other poachers with an intent to kill the extraordinary endangered wild animals of Kenya.
RELATED LINKS: