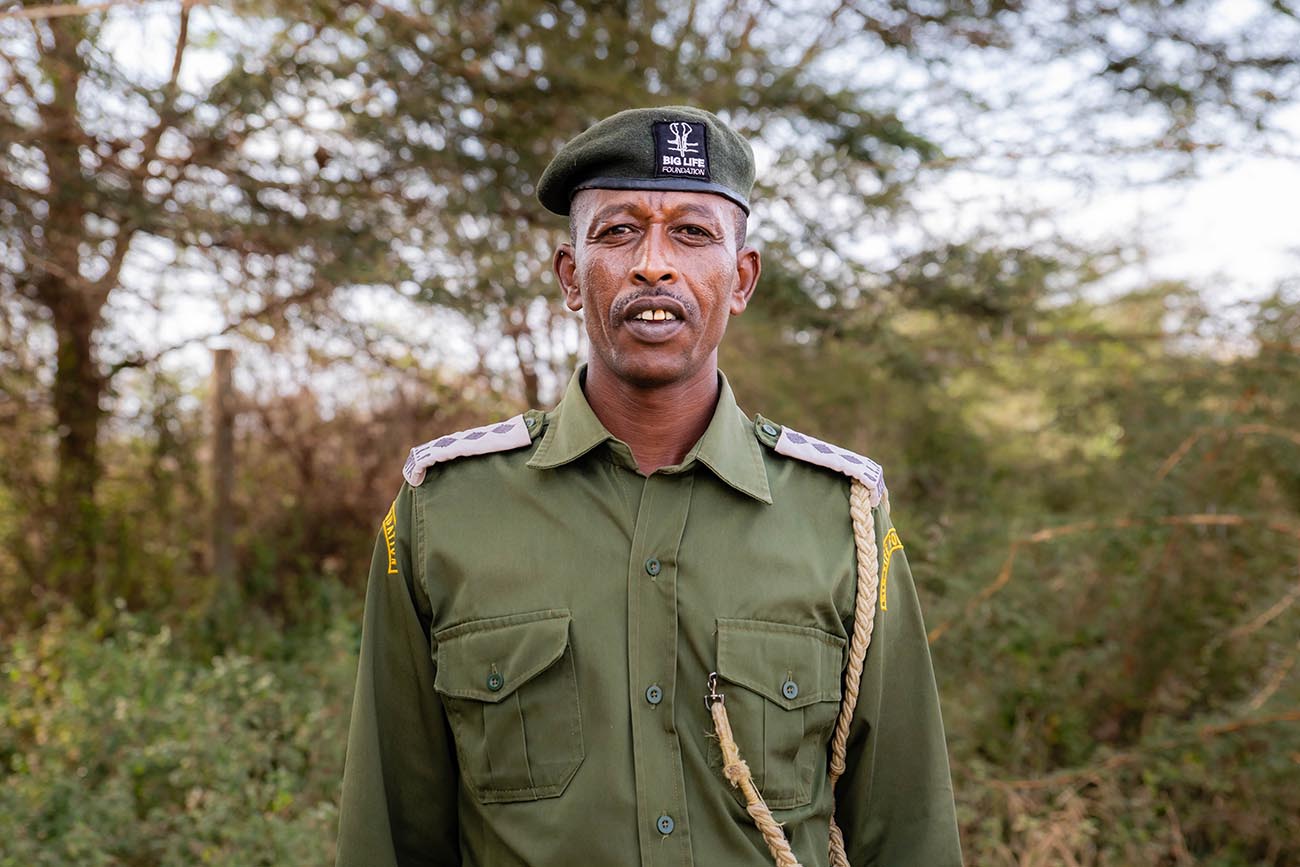 Big Life Foundation's Commanding Officer Francis Legei has been honored with a Disney Conservation Hero Award, one of only 20 award recipients globally. The award recognizes local citizens for their commitment to save wildlife, protect habitats, and inspire their communities to take part in conservation efforts.
Francis has been Big Life's Commanding Officer since 2011. He is the leader of Big Life's 300+ community rangers, and is in charge of security across the 1.6 million acres in our area of operation. He manages special security operations and acts as liaison with communities on issues within the ecosystem's Group Ranches, especially regarding human-wildlife conflict. Francis has proven to be completely trustworthy, reliable, and a steadfast leader in East Africa. Big Life is incredibly proud of his unwavering commitment to protect wildlife and wild lands for the benefit of all.
Thank you to the Disney Conservation Fund for honoring Commanding Officer Francis Legei and building a global community inspired to work together to protect the magic of nature.  Since 1995, the Disney Conservation Fund has directed more than $100 million to support nonprofit organizations working with communities to save wildlife, inspire action and protect the planet, and has honored more than 200 Conservation Heroes for their extraordinary conservation efforts.