As the rest of the world continues to count dead elephants, here in Amboseli we're doing something much more gratifying:
We're counting live ones.
The pressure on African elephant populations is only growing more terrifying. And with each death, each live elephant becomes more valuable, to both humankind and poachers.
The continent has lost at least 120,000 elephants to poachers in the last four years. The Tsavo ecosystem, neighbouring our Amboseli operating area, has lost 1,500 elephants in the last three years. The Selous Game Reserve in Tanzania has lost 26,000.
Increasingly, there are few places where elephants are safe, but for now, we are happy to count the Amboseli-Kilimanjaro ecosystem as one of them.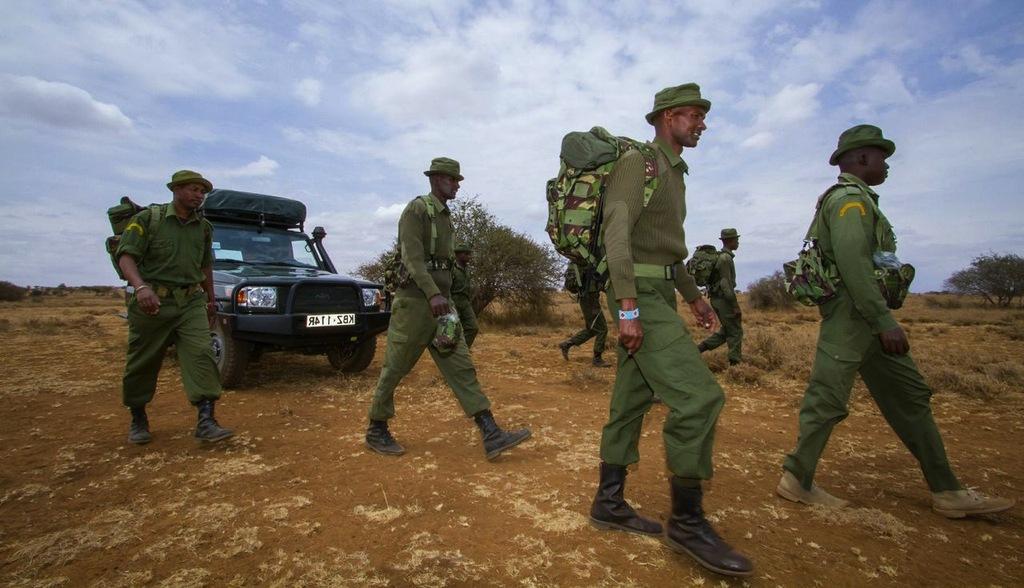 As the devastation continues elsewhere, this year so far we have lost only four elephants to poaching in our Kenyan and Tanzanian operating areas. Under the circumstances, and over an area of 2 million acres, this is a great success.
We have arrested a number of notorious trophy poachers and taken them out of the grisly trade. These victories are a result of the hard work of the Big Life rangers, and the support of the communities that they come from. Around the ecosystem, poaching is out, and conservation is in.
Big Life ranger coverage has continued to expand, filling important holes. We have completed two more permanent outposts since late last year, and have another two planned. This brings our total number of operational outposts to 24 in Kenya, coupled with support for a further 6 in Tanzania.
OUR NEW RAPID RESPONSE UNIT, funded entirely after an appeal to you, our supporters, was recently deployed. Covering our most remote and inaccessible areas, the team has already been responsible for a number of high profile arrests.
Big Life is working to protect the entire ecosystem, and all the species in it:
The tiny population of BLACK RHINO inhabiting the Chyulu Hills are a genetic treasure, worth every cent spent protecting them. We lost two of these rhinos to poachers this year. Another attempt was thwarted, but three poachers lost their lives in a gun battle.
A decade ago, 20 lions a year were being killed in retaliation for the livestock they hunted. But we have only had two lions killed this year across the 700,000 acres covered by our livestock compensation program. In the decade that this program has been running, lions have recovered from near local extinction to a healthy population. But without compensation, the killing will begin again...
THE ONGOING BATTLE BETWEEN MAN AND ANIMAL:
In a population of over 2000 elephants within the ecosystem, we may have lost 'only' four elephants to poachers in the last year, but we have lost seven to conflict with humans - mainly due to elephants raiding farmers' precious crops, and the farmers retaliating.
It's inevitable that you will hear more and more about human-wildlife conflict from us over the coming years. For now, Big Life is investing a huge amount of time and effort in working with communities to limit the impact of these conflicts, and so save elephants.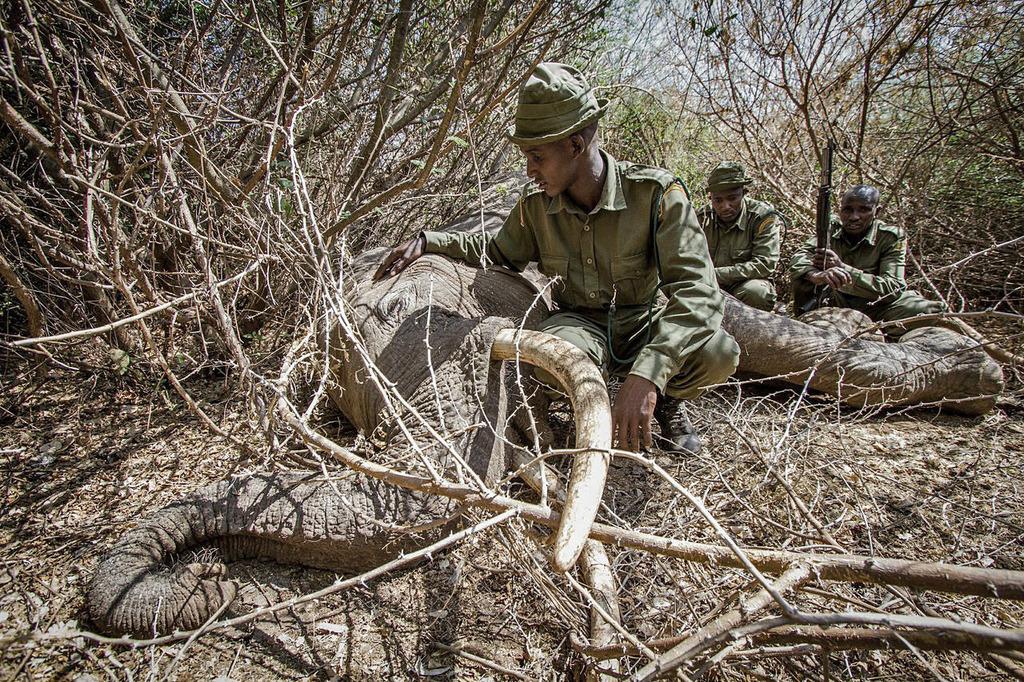 But one of our greatest successes this year has been this: Of the 11 elephants that have died at the hands of humans this year thus far, WE RECOVERED THE IVORY IN 100% OF THE CASES.
To put that in real numbers, of the 40,000+ elephant tusks that may have entered the ivory chain this year, no tusks came from elephants killed in our Amboseli operating area.
But at the current apocalyptic rate of destruction, with elephants being wiped out elsewhere, two things will become ever more clear:
the elephant population under our protection here will become more and more significant as one of the last thriving, healthy elephant populations in East Africa. BUT....
as the populations are decimated elsewhere, it can only be a matter of time before the poachers, dealers and cartels decide to target the elephants here, regardless of the risk. It would be naive to think otherwise.
So we have to maintain our vigilance, which means maintaining our operations still more. And that means it becomes all the more critical that we have your support. Our operations are hugely effective, but protecting 2 million acres comes at a cost: over $2.5 million a year for Kenya and Tanzania.
Because of you and your financial support, this critical corner of the world is still thriving.
But without you, there is no Big Life. And without Big Life, Amboseli-Kilimanjaro would be a very different place. We NEED your ongoing support.
TAKE ACTION. Please make an end of year contribution at: www.biglife.org/donations