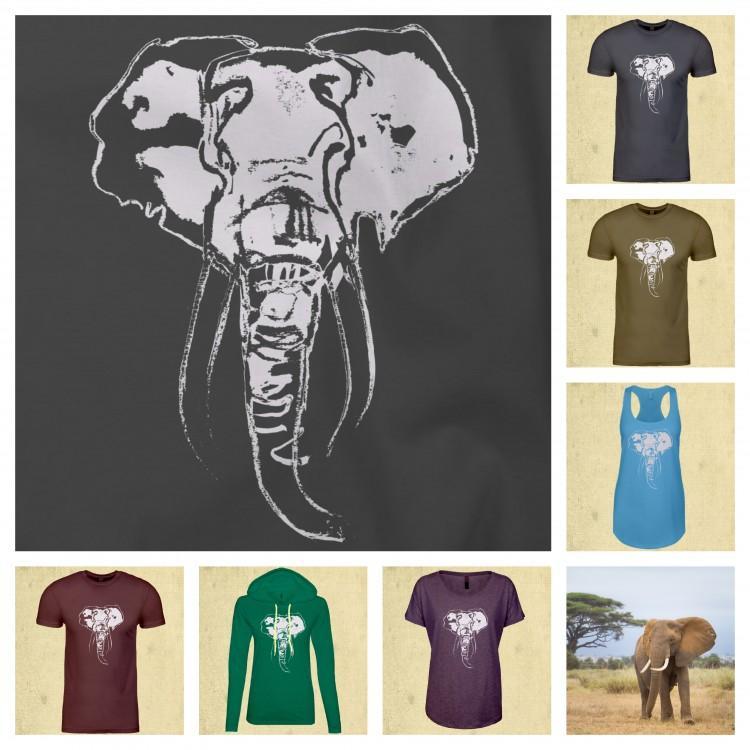 Starting TODAY, July 16 at 9 AM mountain standard time until 9 AM on July 23, t-shirts and hoodies are available for purchase from FLOAT apparel.
In addition to wearing your support publicly, $8 from every t-shirt sold will benefit Big Life to help fund our critical conservation programs.
We're extremely grateful for the artistic talent of Mark Adlington, who designed this year's t-shirt art for us. Mark has visited the Amboseli ecosystem multiple times and skillfully paints the elephants that Big Life helps to protect, and this tusker is no exception.
A variety of styles and colors are available to order.
Don't miss this rare opportunity! Order yours TODAY!